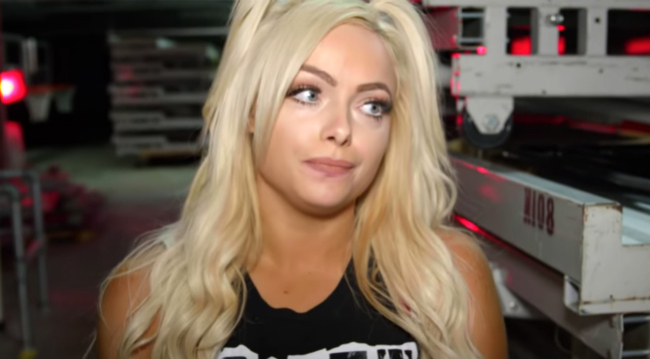 Monday Night Raw this week was overshadowed by Liv Morgan's apparent injury at the feet of Brie Bella. The member of the Riott Squad was seemingly rendered unconscious following a few missed YES! Kicks from Brie. She received medical attention ringside but snuck her way into the match to participate in a triple suplex spot, despite the ref attempting to stop her. So, physically she could still go. It turns out though, that Liv did, in fact, suffer a concussion. TMZ confirmed the story with WWE.
"We reached out to WWE to find out how Liv was doing and we were told she was later diagnosed with a concussion and is now going through the proper protocol under the company's comprehensive wellness program."
WWE is cautious when it comes to concussions, more so than any other sports or entertainment company. Liv won't return to action until WWE is sure her brain has had time to heal and she no longer has any lingering symptoms from the concussion. Concussions vary in their effectiveness. Sometimes symptoms go away overnight, other times they can linger a lifetime. The worst thing that could happen is WWE allowing Morgan to perform again before she's fully healed. Even if she's cleared, I expect her to be on the sidelines at least until the Super Show-Down in one week's time.
What Does Liv Morgan's Injury Mean For The Super Show-Down?
If WWE doesn't clear Morgan, then WWE will have to change the card for the Australia mega-show. Morgan's Riott Squad is set to take on the Bella Twins and RAW Women's Champion Ronda Rousey. If it turns out Morgan can't compete, I would expect Ruby Riott to take on Rousey one-on-one and for the Bella Twins to perhaps move onto a tag match with the Australian duo, the IIconics.
We will keep you updated on Liv Morgan's condition as we learn more. 
Your Thoughts
Sign Up for a daily briefing from your #1 source for wrestling intel