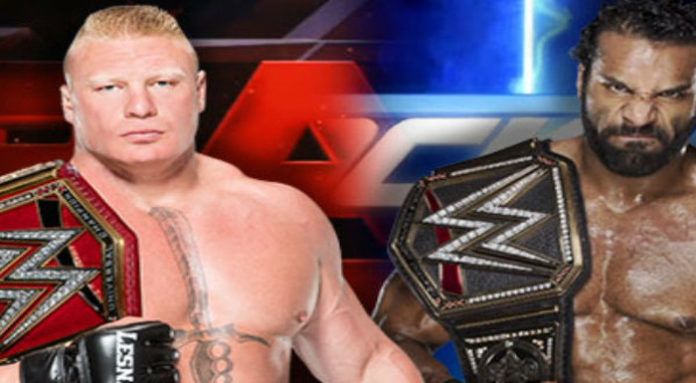 There have been many WWE superstars jumping at an opportunity to take on Brock Lesnar. One of the latest who wants to take on the 'Beast without Puff' is Jinder Mahal. Here is the story.
Canceled Match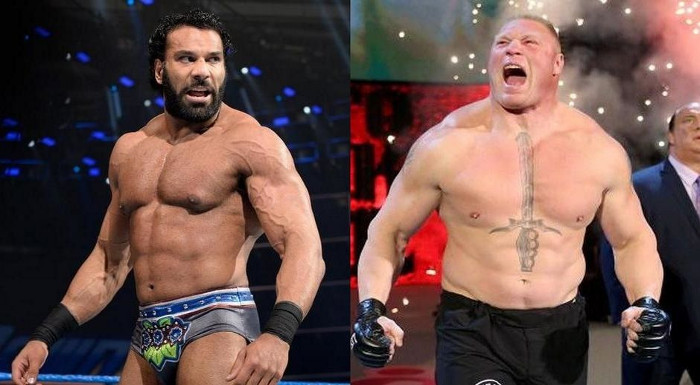 If you have been watching the WWE religiously over the past couple of years, you already know that there was a match scheduled between Brock Lesnar and Jinder Mahal. However, the upcoming match between Mahal and Lesnar was canceled, since Mahal lost his title to AJ Styles just before the match was supposed to take place.
"Right before I lost my title match against AJ Styles for the WWE Championship I was going to face Brock Lesnar at Survivor Series, so now that I am on RAW that match is very possible for the Universal Championship."
Mahal Versus Reigns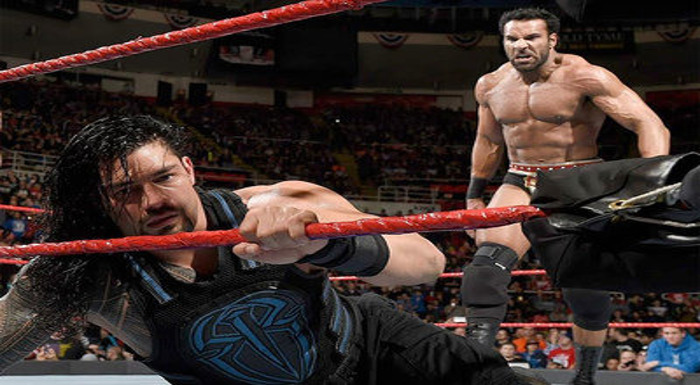 Jinder Mahal will have to fight his way to Brock Lesnar. Before he can take on 'the Beast', he must face Roman Reigns at Money in the Bank!
Roman Reigns is still the WWE Superstar pegged to defeat Brock Lesnar and take the WWE Universal Championship. The WWE originally planned to let Reigns defeat Lesnar at WrestleMania, only for them to change their mind last minute and continue with the feud.
Reigns is currently scheduled to take on Jinder Mahal at the Money in the Bank pay-per-view. If Mahal were to defeat Reigns, he could be the one to go to face Lesnar and take his title.
Brock Lesnar's Next Title Defense?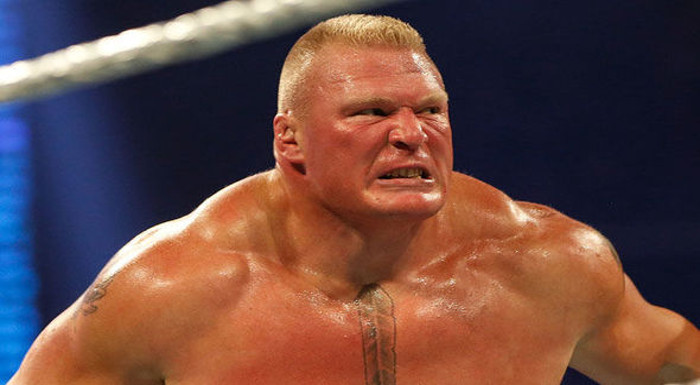 The upcoming match between Reigns and Mahal puts Lesnar's next title defense in question. While Brock Lesnar was expected to defend his title at Money in the Bank, it would now appear we will not see Lesnar until Summerslam.
While it is certainly not a surprise Brock Lesnar will not be appearing at Money in the Bank, I am so tired of this 'champion'. Why does the WWE insist on giving us Lesnar? The man has not put on a good match in years, so why should we keep caring about his upcoming title defenses. I have no interest in it anymore.
Will you be watching Lesnar's next title defense? And who would you prefer, Mahal or Reigns? Let us know in the comment section below.
Your Thoughts
Sign Up for a daily briefing from your #1 source for wrestling intel