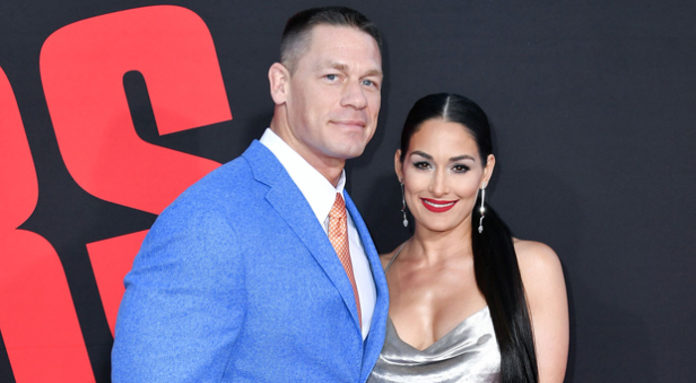 Don't forget to sign-up for the newsletter and get the latest news!
Sad news from the wrestling world! Only a couple of weeks before their wedding in May, John Cena and Nikki Bella have called it a day on their relationship. This is what we know so far.
Statement to US Weekly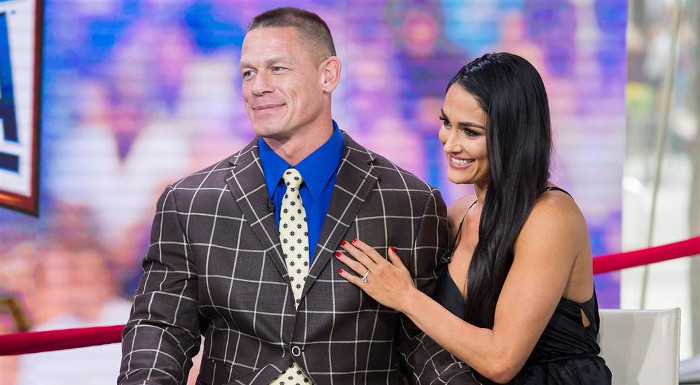 With their marriage only weeks away, the split is entirely a surprise for many wrestling fans. John Cena and Nikki Bella have released a statement to popular magazine US Weekly regarding the split:
"While this decision was a difficult one, we continue to have a great deal of love and respect for one another. We ask that you respect our privacy during this time in our lives."
Report from the Bella Twins on Their Social Media
Nikki has issued a statement on the Twitter account she shares with her sister Brie.
We love you all ❤️ N pic.twitter.com/ooACLFXeMv

— Nikki & Brie (@BellaTwins) April 16, 2018
Strange Tweets And Instagrams from John Cena
Cena took to social media with his usual subtweets and weird Instagram posts.
Anybody feeling down, check out #WaltWhitman has always been a helpful voice in times of crisis. Beautifully wild thinker, and was certainly onto something with ideas like these. pic.twitter.com/tGl3p9smFl

— John Cena (@JohnCena) April 15, 2018
Tweets referencing the split between John Cena and Nikki Bella
The tweets referencing the end of the relationship began on John Cena's account on April 12.
Life is funny sometimes. One minute it's kissing and hugging on you, the next it's kicking ya square in the nugget bag. Moments make the journey and the powerful play goes on.

— John Cena (@JohnCena) April 12, 2018
We all have good and bad days. No one is perfect, but if you happen to do something to make someone feel bad, TAKE ACCOUNTABILITY for your actions, APOLOGIZE, and ASK FORGIVENESS.

— John Cena (@JohnCena) April 14, 2018
Hardship, loss, and humility are extremely difficult waters to navigate, but perseverance thru them builds a strength to withstand anything life throws your way.

— John Cena (@JohnCena) April 16, 2018
A split is hard at the best of times, let alone a couple that has been together for six years and spend most of their time in the public eye. When they are ready, they are bound to disclose some of the reasons. I do not even believe they have to. It is between them and not the public.
John and Nikki have been a favorite WWE couple for some time, so many fans are bound to be upset over this and scour the internet for more information in hopes to understand the split. Still, I urge fans to be supportive and give both John Cena and Nikki Bella the privacy they need to process the split.
Here are some sources shedding light on possible reasons for the split via People.com
 But as the day got closer, it was like he just went back to who he's always been — which is someone who puts himself first, always," the insider says. "He's an incredibly dedicated, driven, ambitious guy. And for the longest time he said he didn't think he had room in his life for a spouse or kids. It seems like in the end that was still the truth."

The source continues, "But in that case, he never should've proposed, let alone in front of millions of people. Now she's heartbroken."
That last part is the most significant. One of the most iconic moments in WrestleMania history is now rendered useless and won't be referenced outside of a Cena opponent "shooting" on him in a build-up promo to a match.
Here's more from People on where the division between Cena and Nikki Bella came from, notably John Cena's hesitation about having children.
After a few years, Bella said she eventually came to terms with the idea of not having kids.

"Would I hope John would one day want kids? One hundred percent," she told PEOPLE shortly after the couple's engagement. "But I have come to that decision to being okay with it, that I won't be a mom. I will be the greatest aunt ever."

And while promoting Blockers, Cena admitted the film had changed his perspective on becoming a dad, telling PEOPLE, "The movie helps with that, certainly my perspective on life helps with that, working on my relationship with my bride to be helps with that, so it's amazing what you can accomplish if you just sit down and talk with people, so I've done a lot of that."
What is your take?
Your Thoughts
Sign Up for a daily briefing from your #1 source for wrestling intel