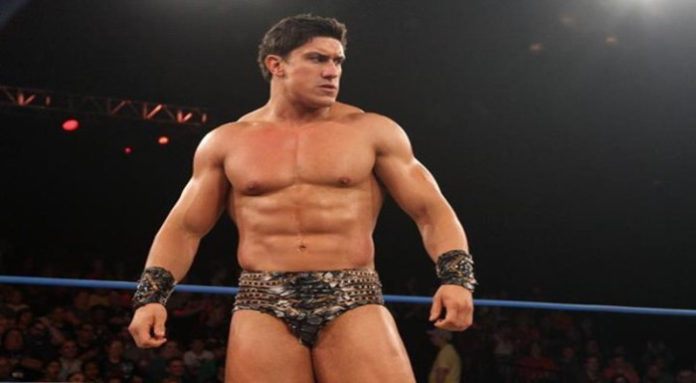 With his recent return to the WWE and the NXT, Ethan Carter III has come home! After a long and successful stint in Impact Wrestling, WWE has finally seen the value of this enigmatic star. If you are not yet familiar with EC3, be sure to read our five fast facts below.
His Nickname Is the Hardcore American Icon
Ethan Carter III may be mainly known as EC3, but he has another nickname, more specifically the Hardcore American Icon. This unique nickname has a story behind it, which we will disclose below.
The "icon" part of his nickname came after Ethan Carter III beat Sting on Impact Wrestling. By beating the Icon String, Ethan became the Icon himself. Ethan Carter III also beat Kurt Angle, one of the best American wrestlers in history; this is where the "American" part of his nickname comes from. Finally, EC3 beat Bubba Ray Dudley, giving him the final part of his title "Hardcore".
His Mentor Was Daniel Bryan
EC3 spent a long time in NXT before he made his way to Impact Wrestling. However, what many people do not know is that Daniel Bryan was his mentor during his first stint in NXT. In fact, Ethan made his in-ring debut right alongside Daniel. How cool is that?
He Tried to Arrest D-Generation X!
Remember those "security" guys and police officers used by the WWE to remove certain wrestlers from the building during storylines. Well, most of these characters are played by wrestlers. EC3 used to be one of them!
Ethan Carter III appeared as a police officer alongside Shade McMahon in 2006. During an episode of Raw, he attempted to arrest Shawn Michaels and Triple H, a.k.a. the reformed DX faction.
He Hated His Former NXT Character
As we mentioned a couple of times already, EC3 spent some time in the WWE before. However, it is widely known that Ethan really hated his former NXT character under the name Derrick Bateman. This is what he said about his Derek Bateman character.
"… in all honesty, Derrick Bateman deserved to be shot out of a cannon into the sun. Derrick Bateman was never going to work. This was a necessary thing for me. This was necessary to happen for me to evolve and create who I am today. And who I am today, I truly believe, is one of the premier sports entertainers/wrestlers around."
He Advertised the World's Strongest Man Cologne
The final weird fact about EC3 is that he advertised Mark Henry's World Strongest Man Cologne. He played the role of a science lab staff member in a pre-taped segment on Raw, listing the benefits of the cologne. Well, now I understand why he hated the Bateman character.
What fact surprised you most about EC3? Let us know in the comment section below!
Your Thoughts
Sign Up for a daily briefing from your #1 source for wrestling intel