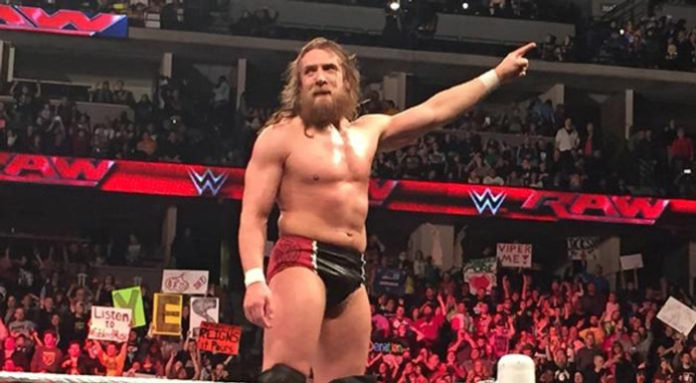 According to a release from the WWE, former WWE Champion and founder of the Yes Movement and current Smackdown Live General Manager Daniel Bryan has been medically cleared to wrestle! This is tremendous news. I honestly thought he was done for good. That WWE is clearing him to work now must mean that he will be fighting at Wrestlemania.
Here's the release posted on WWE.com
Following more than two years of extensive evaluations, four-time World Champion Daniel Bryan has been medically cleared to return to in-ring competition by leading neurosurgeons, neurologists and concussion experts, including Dr. Robert Cantu, Dr. Javier Cárdenas and Dr. Jeffrey Kutcher.

Bryan underwent a full review of his medical history and received comprehensive neurological and physical evaluations independent of WWE. He was cleared by each doctor as well as WWE's Medical Director, Dr. Joseph Maroon.
Here's further info on the medical team that cleared Bryan to return to the ring.
The press release just sent by WWE about Daniel Bryan pic.twitter.com/ni3f1zHDY3

— Sean Ross Sapp of Fightful.com (@SeanRossSapp) March 20, 2018
Here's Bryan's first public comment.
Saying goodbye to the ring was one of the hardest moments of my life. But thanks to the amazing people supporting me, I was able to keep fighting for my dream. This moment feels surreal and I'm glad to be able to talk to you all at the beginning of #SDLive tonight.

— Daniel Bryan (@WWEDanielBryan) March 20, 2018
Will Daniel Bryan Wrestle at Wrestlemania?
It indeed appears that way. The most likely explanation will be he will join Shane McMahon in a match against Sami Zayn and Kevin Owens. Even though Shane and Daniel have feuded over the last year, it seems likely that the two will team up against Owens and Zayn, who recently powerbombed Shane onto a ladder and beat him up severely.
Bryan was forced to retire in 2016 due to concussion and nerve damage issues. It was widely believed that Bryan would never wrestle in the WWE again and had repeatedly said that if WWE wouldn't clear him, that he would return to the indies to wrestle. I am so glad that it didn't come to that and we'll get more Bryan in the ring. Hopefully, he'll work a safer style that won't lead to more head injuries.
Wow! what a moment! Are you glad Daniel Bryan is back? Share your thoughts in the comment section below.
Your Thoughts
Sign Up for a daily briefing from your #1 source for wrestling intel