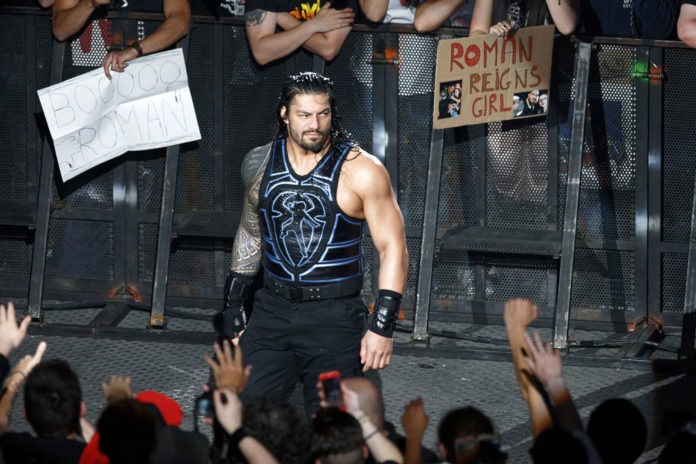 Former Georgia Tech defensive lineman and team captain Roman Reigns is returning to college football, at least for one Saturday. Reigns, who will be in Texas for Sunday's Hell In A Cell PPV will first make a stop in Fort Worth, to pick games with ESPN's College GameDay crew. They are in town for the TCU-Ohio State game taking place at AT&T Stadium. Regins' Yellow Jackets face the Pitt Panthers.
* CUE THE DRUM ROLL *

And the Week 3 guest picker is … @WWERomanReigns! pic.twitter.com/ckWmyx5HVs

— College GameDay (@CollegeGameDay) September 13, 2018
The Big Dog's coming to College Game Day!! https://t.co/RwBA3usJtA

— Roman Reigns (@WWERomanReigns) September 13, 2018
Ric Flair joined the crew for picks two years ago
Earlier this year Reigns helped Tech unveil new football uniforms.
Your Thoughts
Sign Up for a daily briefing from your #1 source for wrestling intel