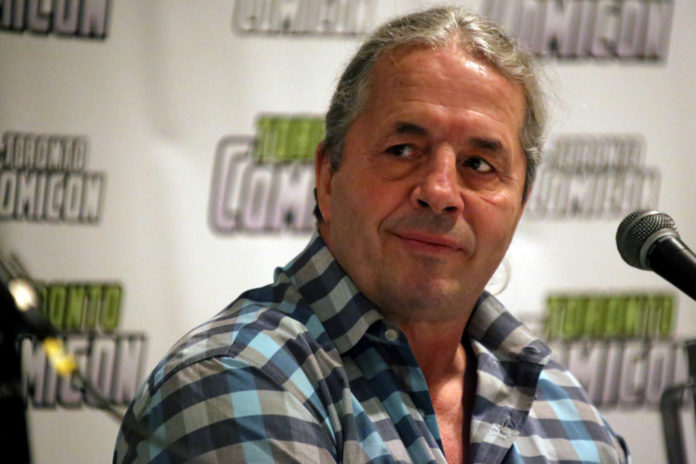 Bret Hart is one of the most accomplished pro wrestlers of all time. A champion everywhere he worked, he innovated a technical yet gritty and stiff style that influenced countless wrestlers. In his home nation of Canada, Hart is a national hero. So much so, that a tribe of Blackfoot First Nation honored the Hitman with his own Blackfoot name.
Bret 'The Hitman' Hart made a big name for himself in the ring. But the former pro wrestler now has a new moniker and a rare Indigenous honour. #TheMoment pic.twitter.com/pMA2XUfgBC

— CBC News: The National (@CBCTheNational) August 24, 2018
Tribal Leader Clarence Wolfleg Senior said that Bret, his father Stu, and late brother Owen were considered heroes by tribes throughout Alberta.
""(Stu Hart) promoted wrestling and wrestling venues in Calgary for a long time … a lot of our people would always go to those events. He also had some people in mind out in Siksika to work with them and get them into the wrestling area," Wolfleg said."
Hart's name Iyiikitapinna means Courageous Chief in Blackfoot.
The ceremony took placed at Mount Royal University, the same school that gave Hart an honorary degree this year in physical education.
Congrats Hitman! 
Your Thoughts
Sign Up for a daily briefing from your #1 source for wrestling intel