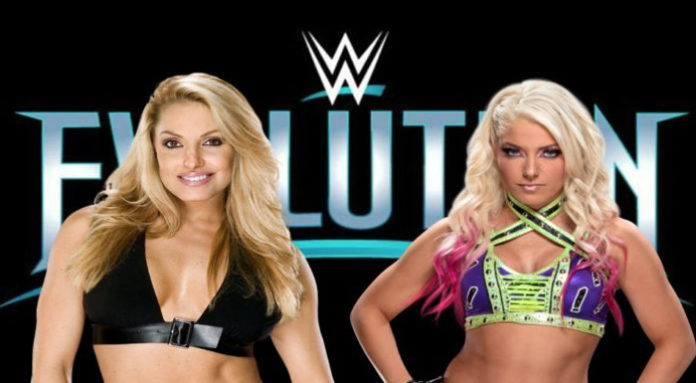 While not everyone is, I am looking forward to the match between Trish Stratus and Alexa Bliss at Evolution. Alexa is excited about it too, especially after she found out the way she did. Let's find out how!
Twitter Spreads The Word
JUST ANNOUNCED: #RAW #WomensChampion @AlexaBliss_WWE will go one-on-one with @trishstratuscom at #WWEEvolution on Sunday, October 28! https://t.co/QEgzozBy04

— WWE (@WWE) August 19, 2018
While most of us believe Alexa received the word from a WWE official, the reality is a little less glamorous. Alexa learned she would face Trish Stratus on Twitter, so pretty much in the same way where we all found out!
"I found out like everyone else did on Twitter, which is pretty cool, I was really excited and surprised because I love Trish. I always watched Trish growing up and I wasn't able to get in the ring with anyone during the Royal Rumble, so I'm really excited to have this opportunity." – Alexa Bliss
Negative Fan Response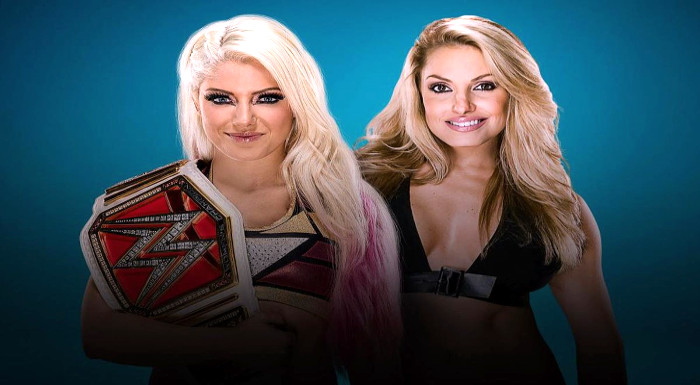 Unfortunately, the Universe is less than excited about the match, but I have to be honest, I do not understand it whatsoever! What is the problem with all the negativity these days? I think a match between Trish and Alexa is a brilliant idea for the first women's only pay-per-view.
One of the opinions is that there is no logic behind the match between Alexa Bliss and Trish Stratus. Honestly, I believe this statement is blatant disrespect towards Trish. She is one of the greatest female wrestlers ever, yet a match for her at the first women's only pay-per-view is not logical? Give me a break!
I will take it one step further; I would like even more female legends on this pay-per-view. Lita would be an exceptional choice, so would Maryse and some other female wrestling legends. These women paved the way for female wrestlers today, so they earned that spot on the Evolution pay-per-view.
The WWE has made some serious changes for the better over the past couple of months. Unfortunately, negativity is rampant still, mainly due to the months of receiving an inferior product. While the WWE is far from perfect, we should be excited for a massive development such as the first women's only pay-per-view. So, instead of hacking on about a lack of logic, why not just sit down and enjoy the show?
Want the latest news on the Evolution pay-per-view? Subscribe to our newsletter to stay in the know!
Your Thoughts
Sign Up for a daily briefing from your #1 source for wrestling intel