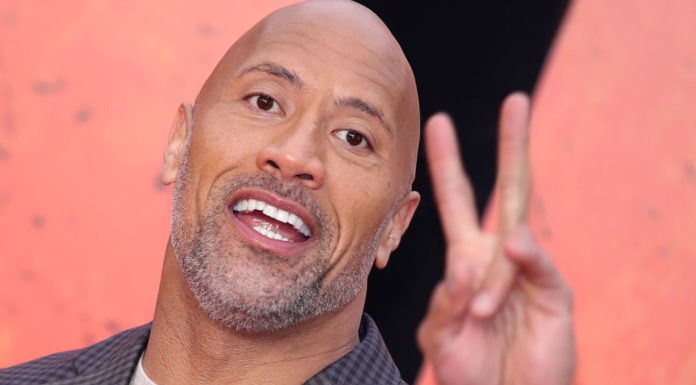 Dwayne "The Rock" Johnson is the biggest movie star in the world at the moment. Not only do all of his movies set box office records, but he has also become one of the highest paid actors in Hollywood. From the Fast & Furious series to dealing with all sorts of larger-than-life animals, The Rock is a bonafide star who makes millions for Hollywood studios.
Because of this, the thought of him returning to WWE in a wrestling capacity seems very slim. When The Rock wrestled Cena for the title at WrestleMania 29, he suffered an injury that caused production on the Hercules film to be pushed back several months. Now, studios and their insurance companies are much less willing to clear Rock to return to the ring. Apart from a 2-second 'match' against Erick Rowan at WrestleMania 32, The Rock has not wrestled in a WWE ring nor made many appearances for the company. But according to one in-the-know source, a ticket broker with inside knowledge on breaking stories, The Rock could be making some appearances and a return to the ring in 2019 or sooner.
Seems as if this news is going to hit soon but, It seems like The Rock is leaning towards wrestling in 2019(Mania)and making some WWE appearances sooner rather than later. #RAW #WWE

— 17ABay 🗯 (@TicketDrew) July 25, 2018
Who Would The Rock Face?
Would WWE hand him another jobber to squash or perhaps something bigger? Before his injury at WrestleMania 29, the plan for WrestleMania 30 or 31 was supposed to be Rock vs. Brock in a battle of the superstar part-timers. That could still be a possibility. My money is on The Rock battling Roman Reigns. The beginning of fans turning on Reigns can be linked to The Rock 'saving' Reigns before endorsing him to a chorus of boos at the Royal Rumble in 2015. It would be an opportunity for a heelish Rock to attack Reigns to the delight of the crowd. It would serve as a co-main event to the probably Rousey-Charlotte main match.
Does The Rock Need To Return?
No, of course not. But perhaps a return to WWE could be a good break in his career. He's starred in so many blockbusters over the last few years that many movie-industry insiders fear fans are getting fatigued of seeing Johnson. I don't believe that, and there's data to suggest he's still a massive draw for his films. But what's better than a return after being missed? A brief return run for The Rock would be good for him and the WWE, especially with SmackDown's move to Fox coming next year.
Your Thoughts
Sign Up for a daily briefing from your #1 source for wrestling intel