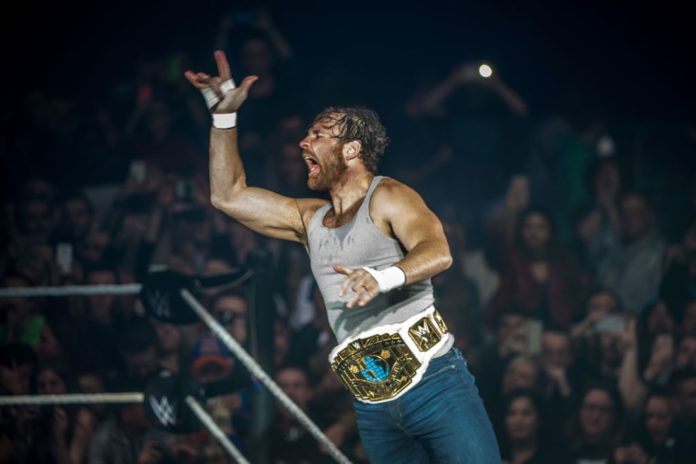 Rumors are rampant about Dean Ambrose's impending return! The talk began when Seth Rollins revealed the "Lunatic Fringe" is getting closer to returning. Even though WWE announced no dates for his return, there are many reasons to be excited about an impending arrival.
Want the latest news on Dean Ambrose's Return? SIGN UP FOR AlertME at the bottom of the page and SUBSCRIBE to our Newsletter here.
Why Has Dean Ambrose Been Away from WWE Television?
Dean Ambrose has been on the injured list for a while, so a lot of fans are wondering what happened to Dean. Ambrose got a severe triceps injury. According to Dr. Jeffrey Dugas, Ambrose tore about 50% of his muscle. Naturally, this explains why the "Lunatic Fringe" has been away for such a lengthy period.
Ambrose is expected to return at the end of summer according to the Wrestling Observer. Speculation seems to be he'll return at Hell In A Cell in September.
But what are the plans for Dean once he returns? Click NEXT to find out.
Your Thoughts
Sign Up for a daily briefing from your #1 source for wrestling intel