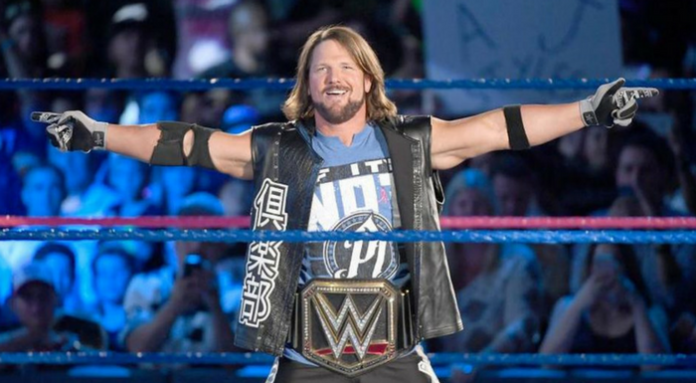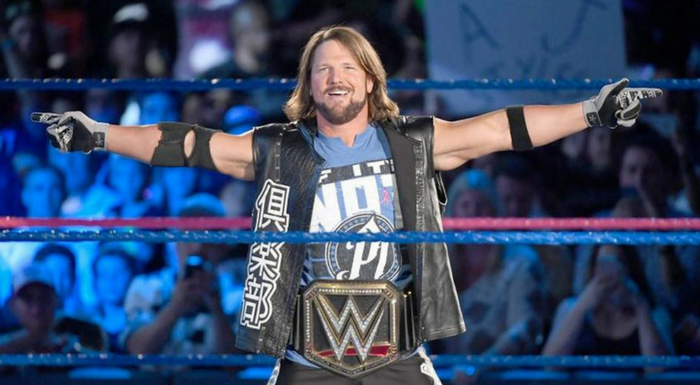 AJ Styles is considered the best wrestler in the world by millions of fans. Over the weekend, "The Phenomenal One" turned 41. Brock Lesnar is considered one of the top pro wrestling attractions today."The Beast" will be 41 next month.
Both men are the champions of their respective Smackdown and Raw brands. Styles' current feud is with Shinsuke Nakamura who is 38. Half of the competitors in the men's Money in the Bank ladder match on June 17th are closer to 40 than not—Bobby Roode (41), Samoa Joe (39), The Miz (37) and Finn Balor (who turns 37 next month).
As for other full-time performers that have either been world champions or could be part of the world title picture shortly: Daniel Bryan is 37. Randy Orton is 38. Matt Hardy is 43. Jeff Hardy is 40.
That's a dozen world champion-caliber wrestlers hovering around the four-decade mark. Each of them considered top box office draws, merchandise sales and perhaps most importantly if focusing on their age, in-ring ability.
Of course, there are plenty of top stars closer to their 20s than 40s. Braun Strowman is 34. So is Kevin Owens. The New Day are all in their early 30s (Rumors have Big E as a breakout possible future world champ) except Kofi Kingston who is 36. Each member of The Shield is in his early 30s.
But has there been a time in recent pro wrestling history where so many top talents on the full-time roster were closer to 40 than 30? (The women's roster averages significantly younger, though exceptions Asuka and Natalya are both 36 and Mickie James is 38).
And what of the biggest wrestling stars of the past?
John Cena now works a part-time WWE schedule at 41. Steve Austin retired from the ring at 38. Dwayne "The Rock" Johnson, retired from a full-time WWE schedule at 31.
On the flipside, Shawn Michaels retired at 44. HHH has never technically retired. Hulk Hogan claims he can still wrestle at 64. Ric Flair—considered the greatest of all time by many fans—didn't retire until 58.
All of these wrestlers could go in the ring. But did Austin, Johnson, Hogan or Flair retire at a time when so many of their potential world champion-worthy successors—more than half of the top card roster—were around their 40s?
Have attitudes about what people considered "old" in pro wrestling changed in recent years? It was considered unusual by many that "Diamond" Dallas Page broke into the wrestling business in 1991 at the advanced age of 35. On a "Something to Wrestle" with Bruce Prichard podcast last year, it was speculated that "Macho Man" Randy Savage was moved to commentary in 1991 because he was getting up in age—at 41 (he continued to wrestle later, in WWE, WCW, and TNA).
Another possible factor is overall health of performers. It wasn't long ago that 40 was considered the age that many—too many—pro wrestlers never made it to, dying way too young. Has WWE's strict wellness policy contributed to a healthier industry?
There is talk of Brock Lesnar leaving WWE shortly—to continue his career in the UFC. No one says Lesnar is getting to be too old for pro wrestling or mixed martial arts. He is still considered a marquee performer in both promotions.
Today, no one is talking about 41-year-old AJ Styles retiring anytime soon. No, he is considered the logical choice by fans and Vince McMahon to be the face of the Smackdown brand. He is "phenomenal" in every sense.
Is 40 the new 30 in professional wrestling?
Your Thoughts
Sign Up for a daily briefing from your #1 source for wrestling intel