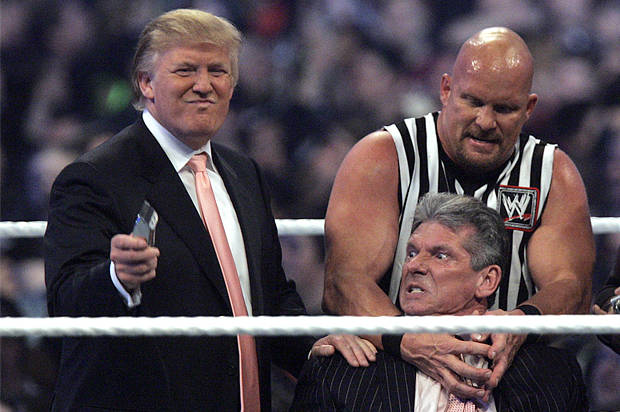 Jerry "The King" Lawler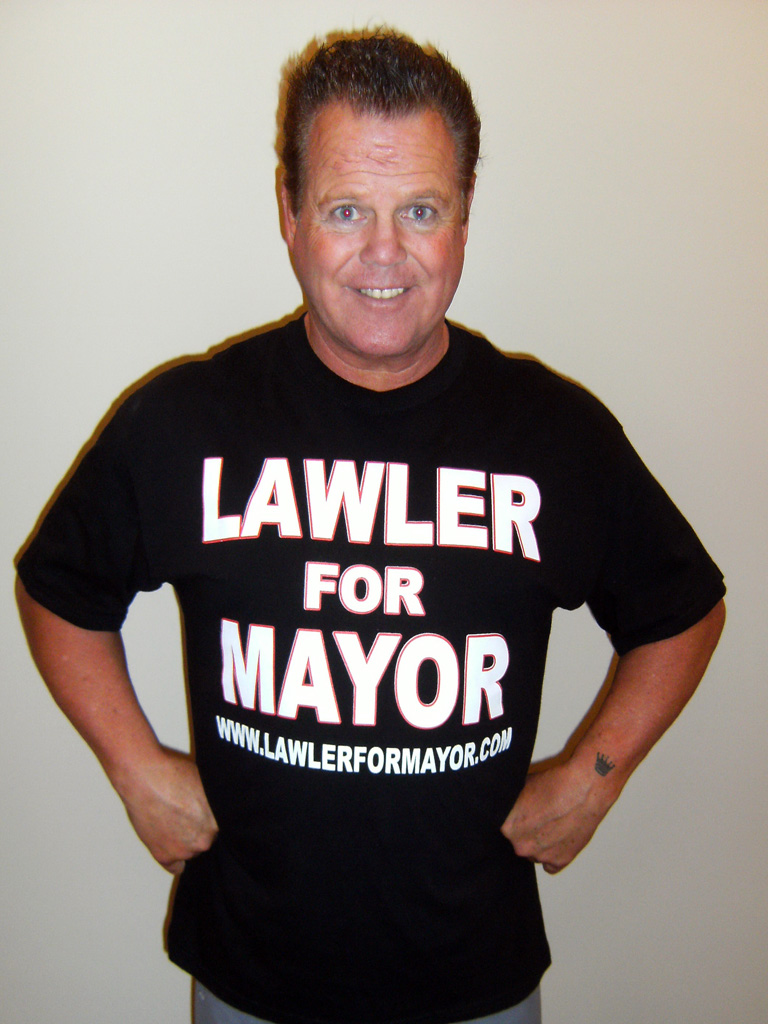 Lawler is probably the biggest name in Memphis besides Elvis himself. That inspired the King to run for Mayor of the Birthplace of Rock n Roll. He came in a distant fourth in the election.
Rhyno
ECW Champion and Innovator of the GORE (totally different from the spear) ran for State Legislature in his hometown of Flint, Michigan.
Bob Backlund
The former WWF champion ran for Congress in 2000 in Connecticut.
Linda McMahon
This one counts because Linda ran WWE and was involved in one of the more wild angles in wrestling history. She unsuccessfully ran for Senate in Connecticut twice before being named Small Business Administrator by Donald Trump.
Antonio Inoki
Political ambition extends beyond just WWE. The Japanese wrestling legend served in the Diet (Japanese Congress) and worked to patch up relations with North Korea, even holding a massive wrestling show there featuring Ric Flair.
The Great Sasuke
The Japanese innovator of high-flying served in a regional legislature in Japan and even addressed the body in his mask.
The Rock?
There are rumors that Dwayne "The Rock" Johnson is exploring a run for President in 2020. He would be the most high-profile wrestler to run for the most high-profile office. He has the charisma and speaking ability to do it, too.  If the People's Champ could pull it off, this would take WWE and Politics into the stratosphere! Will he have the people behind him?
Do you think pro wrestlers make good politicians? Share to get the discussion started with your friends!
Your Thoughts
Sign Up for a daily briefing from your #1 source for wrestling intel