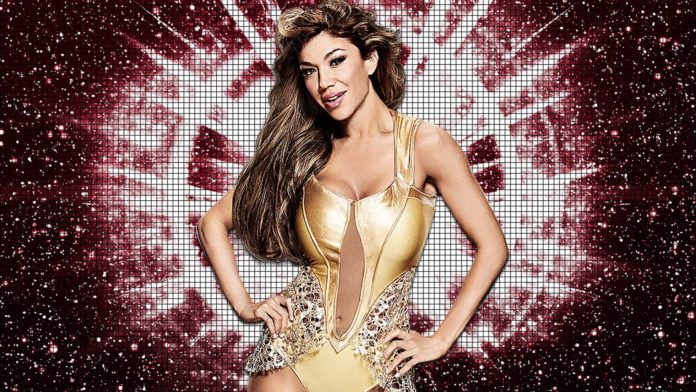 Rosa Mendes' WWE career won't go down in any history books. Chalk it up to bad timing and a change of course for WWE. Mendes career split the time between WWE transition from Divas to the "Women's Revolution." Several models-turned-wrestlers, like Rosa, were left behind.
Fans know Rosa Mendes (real name Milena Rouka) for occasionally managing some mid-level talent and being the first pregnant woman on Total Divas. Her career began as a competitor on 2006's Diva Search and Mendes managed an 11-year career within WWE and its developmental brands. However, Mendes spent little of that time wrestling.  Rosa Mendes wants to change that and prove that she has what it takes to be a top-tier female wrestler on the indie scene.
On the Women's Pro Wrestling Weekly show, Mendes spoke of her desire to be taken seriously in the wrestling world.
"I want to dominate in the independents and be super over and have incredible 30-40 minute matches in the independents and show people that I am a great worker and a great performer."
Her desire to keep going is great. I want Rosa to succeed. Women's wrestling is more significant than it has ever been. If she puts her heart and body into it, that along with her fame can make her a top star.
You Should Want Rosa Mendes To Succeed!
I'm sure some hardcore fans will scoff at this. But why? Shouldn't we be happy when a non-wrestler leaves WWE but still wants to continue in the industry? Like NXT's Zeda, Rosa could have just went back to modeling or even being a mom but is choosing to improve herself in wrestling.
Mendes recently returned into wrestling after three years off at an independent show in Maryland. I hope she keeps at it. Rosa has the personality and the fanbase to make it. Plus if she puts in the work to be a great wrestler, then all the better.
Watch the full show here:
Your Thoughts
Sign Up for a daily briefing from your #1 source for wrestling intel