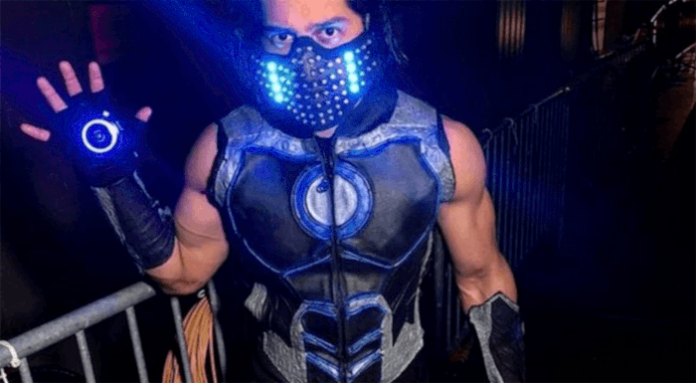 Some wrestlers are genuinely good people, and Mustafa Ali certainly fits that bill. In a Twitter post on June 11, 2018, Ali mentioned how his mask could have all types of different meanings. In this case, his mask provided hope for a young fan.
How to Make a Mask Look Cooler
Hey Jamie,

I saw your post on Instagram about how you have to wear a mask to deal with your medical conditions. I've got an idea on how to make that mask look a little cooler. 💡 pic.twitter.com/x5fzWhpEex

— Mustafa Ali (@MustafaAliWWE) June 11, 2018
Mustafa Ali wears a light-up mask to represent bringing light to a world of darkness. However, the mask seemed to have an entirely different meaning for a fan called Jamie, who suffers from asthma, chronic pain, and temporary paralysis. In her post, she mentioned that she wears a mask similar to Mustafa's, stating that it was nice to see such a mask being worn by a WWE wrestler.
To help Jamie cope with her medical condition, Mustafa has taken action! Her only wish was that her mask would light up like Mustafa's, so Ali decided to send the fan his trademark light-up mask. How sweet!
Mustafa's Message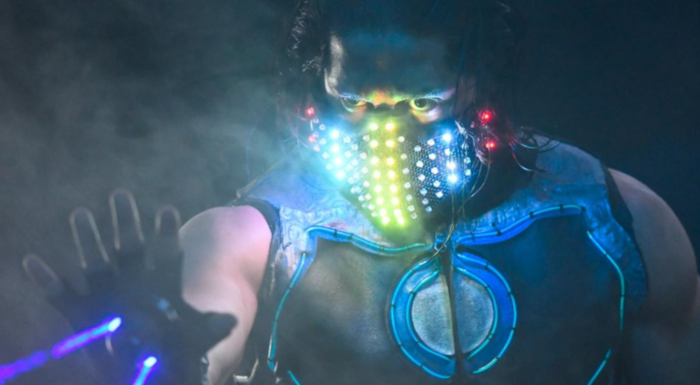 It is rare to see a wrestler who gives so much back to the community. Yes, there are a lot of wrestlers who are involved in charity, but it is rare to see something as personal as Mustafa's post on Twitter.
Mustafa Ali also took the time to send fans a clear message with his recent Twitter post.
"If you are ever in the position to help someone, even if it just a little bit, do it"
Short but powerful. It is undoubtedly a message many people could learn from, bringing a little more light in a dark world.
Your Thoughts
Sign Up for a daily briefing from your #1 source for wrestling intel