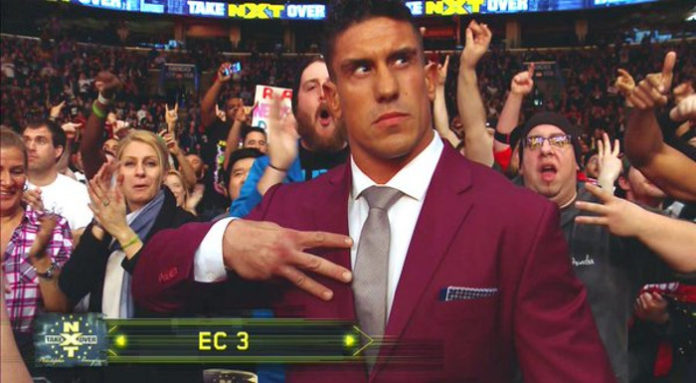 Many of you might remember EC3 from Impact Wrestling, but fewer people know about his first failed WWE run. He got released from WWE in 2013, only to return in 2017. During that time he reinvented himself at TNA.
During the E&C's Pod of Awesomeness, EC3 was asked about his road in the indies, as well as his previous release from the WWE. Here are the main highlights from the interview.
Starting in the indies
EC3 has quite an extensive track record – and not just from Impact Wrestling, but also local indie circuits where he began his career.
I got a pretty good learning experience from that. I kind of did local indies. I was never like the supposed guy who hit as many towns for $20 and stuff like that,
His original WWE run started in part due to a meeting with an ECW legend Tommy Dreamer. The one %er also noted that his physique and ability helped a lot as well.
Why he was released from the WWE in 2013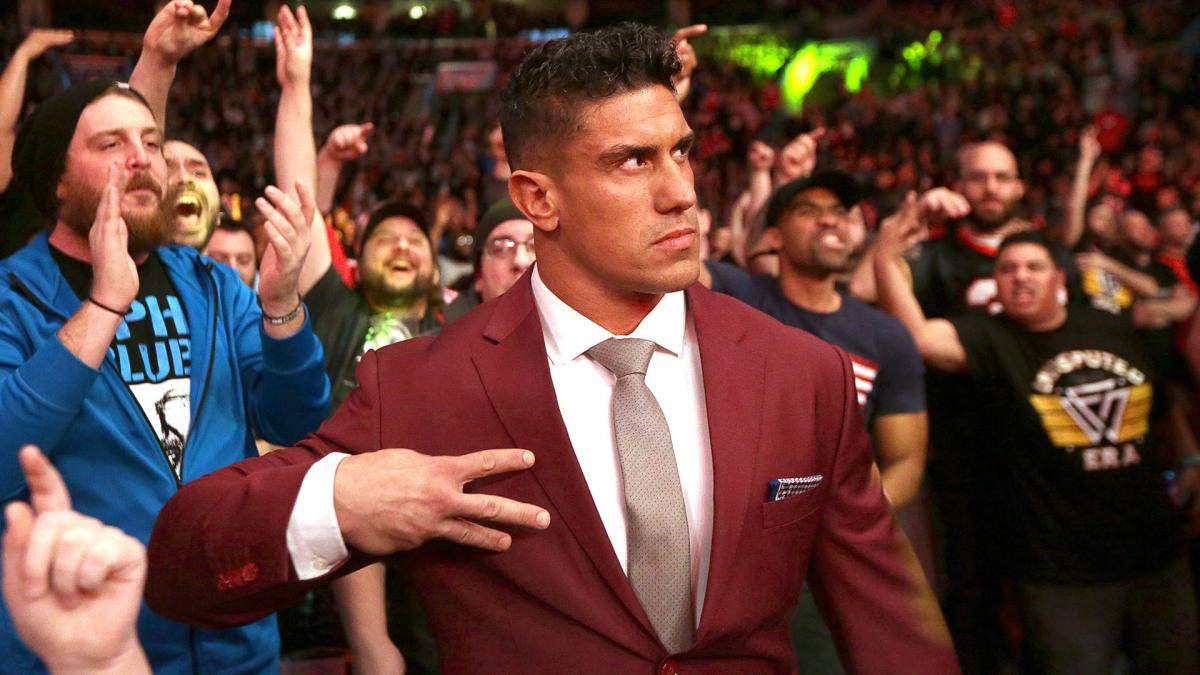 EC3 may be seen as a top talent at this point, but this was not always the case. As we mentioned earlier, he was released from his job in the WWE in 2013; this is what EC3 said about his reaction to his release:
 I'm trying to equate the shock and what it felt like and, like, you don't know if you're awake or you're dreaming.
Hardest for EC3 was calling his family telling them his run was over. But there was another sting based on where he got the phone call.
"the second hardest part was the building I got fired in when I got the call was a gym, and then, the very first independent show I did post-firing, in front of 73 people for $50, was in the same building, ironically."
He turned his excuses into a mantra for success.
"Yeah buts' are probably what got me fired in the first place. There was a sense of complacency. There was a sense of 'yeah, but, like, you know, I'm not going to get this shot because of this'. And then, yeah, you know what? You get fired, you lose it all, your back's against the wall, you refuse to accept 'no' for an answer. You refuse to let anyone else dictate how you're going to live your life, how you're going to make your living, or what you're going to do. Then you go out and you kill it. You just throw that 'yeah but' away and you go, 'yeah, butts!'"
Some WWE Superstars could certainly learn a lesson from his experience since we can all think of some WWE wrestlers at the moment that have reputations of being complacent. Let's hope EC3's advice benefits one of them.
My Take On EC3's Career
EC3 is undoubtedly one of the indie success stories. He is also living proof of how important a good wrestling gimmick and experience is!
Many of us do not remember EC3 in the WWE in 2013. His gimmick was awful, something he admitted himself on numerous occasions. The Ethan Carter III gimmick was something different though, and the combination with experience has led him to the greener pastures of the WWE once again.
In my opinion, there are many wrestlers nowadays that compare to the old EC3 where gimmick is concerned. It leads them to be forgotten, just look at Apollo Crews and Dana Brooke. While there is no doubt they are both skilled wrestlers, the failing gimmick makes them fall through the cracks. So, the lesson EC3 has to teach could prove very valuable to them at this point.
Does this mean all people with an unsuccessful gimmick should return to the indies? Well, the indies are no longer what they used to be. Many people are being pulled to the indies these days, so it could remake the career they fail to launch in the WWE. EC3 is living proof.
Your Thoughts
Sign Up for a daily briefing from your #1 source for wrestling intel