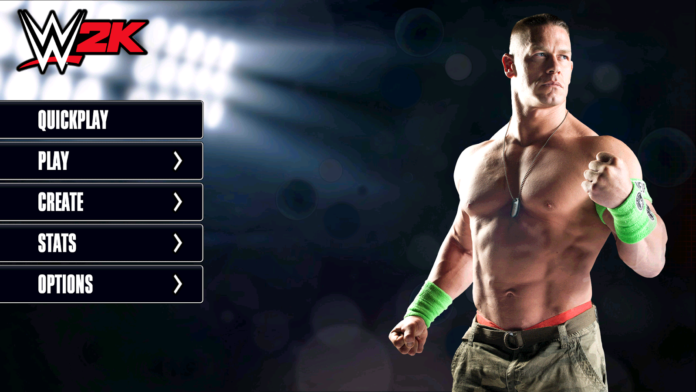 CM Punk, John Cena, Brock Lesnar, Seth Rollins. Those are just some of the stars that have graced the cover of the WWE's annual video game. Being on the game cover is a sign that the company thinks you're a draw and a big star. So who will it be this year? There was talk on everyone The New Day to Ronda Rousey. The selection has been controversial in the past. Hardcore fans don't like it when a big star or part-timer makes the cover. Others worry that a new star won't attract casual fans. Luckily WWE decided to split the difference this year and go for a crowd favorite AND a favorite among gamers. They also added a legend as a pre-order character. This might be the biggest 2K to date!
Keep up with the latest news on WWE by subscribing to ALERT ME blow and our Newsletter here.
This year's cover is going to be phenomenal! Featuring AJ Styles!
.@AJStylesOrg is the #WWE2K19 cover star! Watch him on our press conference now at https://t.co/XTNK9QpWyk. pic.twitter.com/apdxpYLyL2

— WWE 2K19 (@WWEgames) June 18, 2018
Not only is AJ the WWE Champion and one of the biggest names in wrestling, but the man who built SmackDown Live is also a hardcore gamer. Styles has his own show on UpUpDownDown where he hunts for hard-to-find games.
He travels with his gaming console and has a media room stocked with classic arcade games.
Legend Returns As A Pre-Order Download
And if that isn't exciting enough, another world champion is joining the game as a pre-order downloadable character! REY MYSTERIO!
Tradition, underdog, phenomenal… BACK!

YOU can play as the one and only @reymysterio if you pre-order #WWE2K19, available October 9! @WWEgames pic.twitter.com/MW6Y7vjIDq

— WWE (@WWE) June 26, 2018
Congrats, AJ. You deserve it *clap clap clap clap clap*
Your Thoughts
Sign Up for a daily briefing from your #1 source for wrestling intel