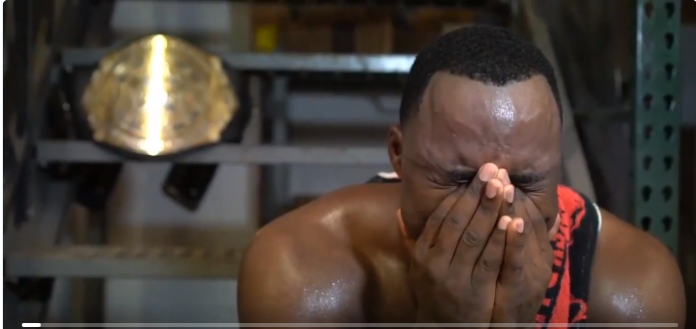 Wrestling is about emotion. It is about good vs. evil. The underdog is overcoming the odds. The villain is getting theirs. It is about betrayal, sadness, revenge, hope, despair. The best matches are often built up over months with promos. A good 'promo' can make or break a match. While of course what happens in the ring is the priority, sometimes what is said in the build-up can make the result that much more special. A great example of this was a promo by independent wrestling megastar ACH. Recently, the Texan high-flyer was betrayed by a long-time friend and partner Eddie Kingston. ACH goes through every emotion: despair, rage, defiance. He's ready for a fight. ACH talks about the deep bond he shared with Kingston. How he saw a kindred spirit and shared his deepest secrets. But Kingston threw it all away, and now ACH is gunning for the Last King.
Watch this and try not to think about running through a wall and destroying some fools
EXCLUSIVE VIDEO@GoGoACH comments on @MadKing1981 @TheProductDS and @TLee910 then lays out a challenge for 7/21 at @BourbonSt115.
This is MUST WATCH!!!
Comments from WRSTLING coming later tonight. pic.twitter.com/cOCTpwzefN

— AAW Wrestling (@AAWPro) June 27, 2018
Good luck!
Your Thoughts
Sign Up for a daily briefing from your #1 source for wrestling intel