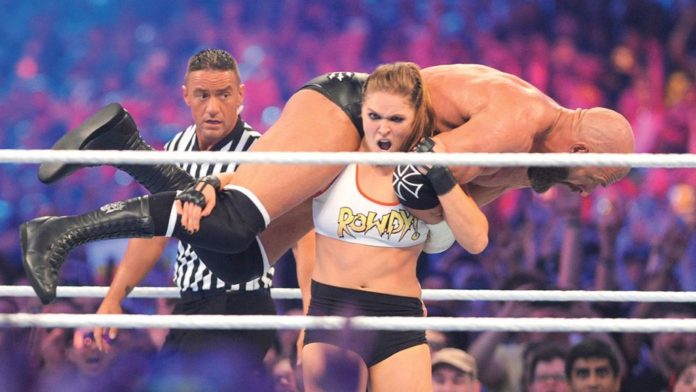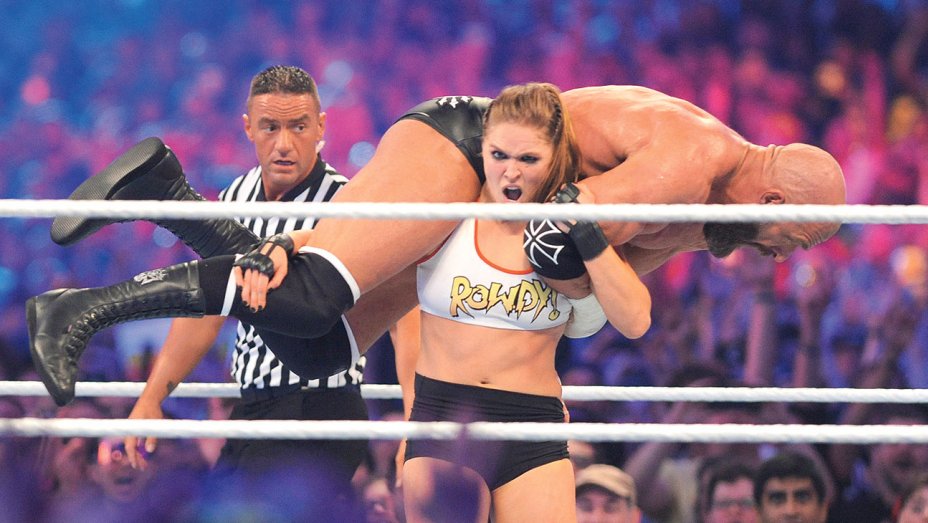 WWE is in the middle of renegotiating their television deals for Raw and SmackDown Live. NBCU owns USA Network, which hosts Raw and SmackDown. The Monday and Tuesday night wrestling shows are blockbusters and lead the nightly ratings on cable more often than not. The shows are also live, which brings more views and higher advertising rates. In an era when ratings are falling, and networks are pushing towards live content, WWE is in a tremendous position to grow. There were rumors that WWE would move their entire line-up to Fox. But according to The Hollywood Reporter, NBCU made the play to just keep Raw.
Sources tell The Hollywood Reporter that WWE's Smackdown is being shopped to various networks after NBCUniversal — whose USA Network airs the highly rated pro wrestling matches — declined to re-up its deal. NBCU is said to be focusing on renewing its pact for WWE's Raw, another wrestling franchise, and that deal is expected to close at as much as three times its current value.
This opened the door for Fox to take over SmackDown Live. The Hollywood Reporter has more details and the dollar signs are even bigger than originally reported. Smackdown is signed onto Fox for a 5-year deal worth over $1 billion.
 Starting in October 2019, Fox will air SmackDown for five years, if the deal closes as expected. NBCU will retain Raw, paying $265 million per year, sources say, with the two deals valued at $2.35 billion over five years — a massive increase from the $130 million per year that NBCU currently pays for both programs.
And even more interesting, it was Stephanie McMahon and Triple H who helped seal the deal. Vince wasn't directly a part of the negotiations, according to this report. Also of note was the image Fox used to in their pitch meeting. When the WWE team entered the meeting, they were greeted by a gigantic photo of Ronda Rousey carrying Triple H.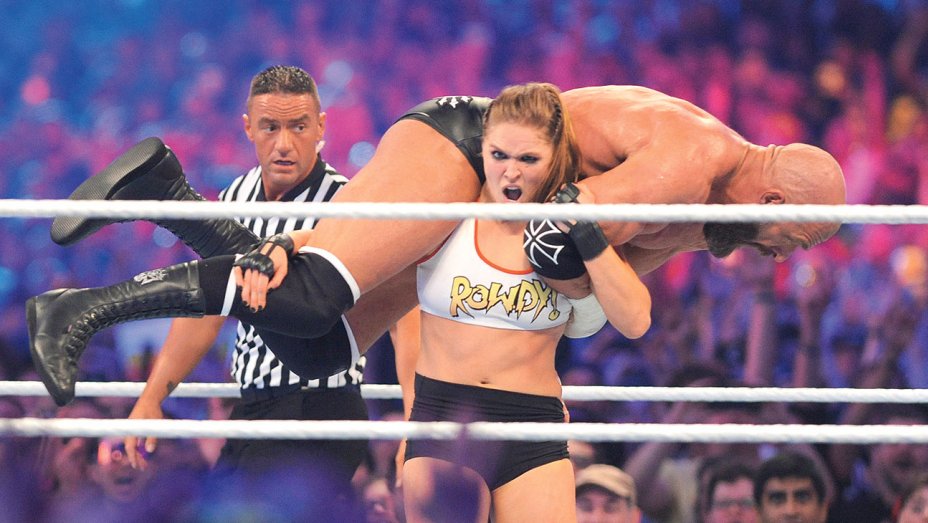 In a recent issue of the Wrestling Observer Newsletter, Dave Meltzer noted how much Ronda Rousey made the deal not just for WWE, but for the UFC as well.
The fact they had Rousey as the centerpiece on their screens at the meeting tells you all you need to know about her value. Make no mistake about it, if Rousey didn't mentally crash as a fighter and was still on top, and not had the love of pro wrestling instilled in her from being best friends with pro wrestling nut Shayna Baszler, both of these stories would have played out very differently.
NBCU was so desperate to hang onto Monday Night Raw that they are willing to pay upwards of a billion dollars just for the three hours of programming on Monday Night. As some pointed out though, the number could only be for Raw's portion of the contract, which would still mean that NBCU would pay over a QUARTER of a billion a year for the Monday alone.
Wall Street took the report well and WWE stoke hit over $60 on May 30th.
Two Brands Two Networks?
This isn't without precedent, Raw and SmackDown weren't on the same networks until 2016 and a few years before that SmackDown wasn't on NBCU television at all. There is some talk that SmackDown could move to the WWE Network, but Vince isn't one to leave money on the table. Smackdown still draws 2-3 million viewers a night. On cable that is gigantic. Live programming is how traditional TV is staying relevant, so I would expect another massive deal just for the two hours on Tuesday the blue brand brings.
This is good news for Vince McMahon and good news for wrestling fans. More eyes and more money means that business is growing. With All In selling out, indies booming, and every match on demand, we are in a Golden Age of wrestling.
What do you think? 
Your Thoughts
Sign Up for a daily briefing from your #1 source for wrestling intel