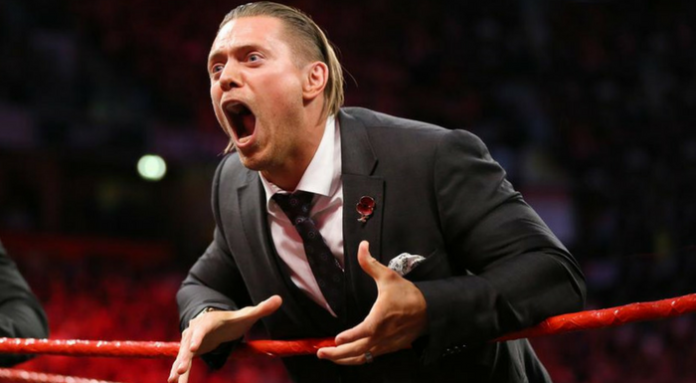 If you weren't already a fan of The Miz, chances are you're about to be. The Awesome One recently told Sports Illustrated that it "upsets" him when the WWE Championship isn't in the main event of a pay-per-view.
SI's Justin Barrasso flat-out asked The Miz what he thought about Roman Reigns vs. Samoa Joe headlining the recent Backlash PPV instead of AJ Styles vs. Shinsuke Nakamura, and The Miz replied that the "WWE championship should be in the main event of every single WWE pay-per-view."
Of course, because he's The Miz, he also argued that he's the one who will restore prestige to the WWE Championship. See his full comments below:
"My goal is to make the WWE championship as relevant and prestigious as it should be," said The Miz, who won his qualifying match last night on SmackDown to enter into the Money in the Bank match in June for a shot at the title. "Do I think AJ Styles is doing a terrific job as WWE champion? Absolutely.

"But that WWE championship should be in the main event of every single WWE pay per view. It upsets me when I see that it is not."

[…]

"My goal is to not only win the Money in the Bank contract, cash it in and become WWE champion," said The Miz. "I want to put that title back where it belongs: the main event."
While I would argue that the WWE Championship already has a fair amount of prestige – particularly compared to the Universal Championship – The Miz certainly has a point. WWE's decision to book Reigns/Joe as the main event communicated to fans that they value Reigns more than the WWE title/champion – and that's unacceptable. Of course, there's a chance that WWE didn't want to put Styles/Nakamura in the main event due to the unsatisfactory finish; but still. The champion is supposed to be the top guy, and he (or she!) should always be in the main event.
As for whether The Miz will be the one to restore the WWE Championship to the main event, he already has a spectacular track record with doing exactly that with the Intercontinental Championship. But we'll just have to wait and see what happens at Money in the Bank.
Do you agree with The Miz's opinion on the WWE Championship? Share your thoughts below!
Your Thoughts
Sign Up for a daily briefing from your #1 source for wrestling intel