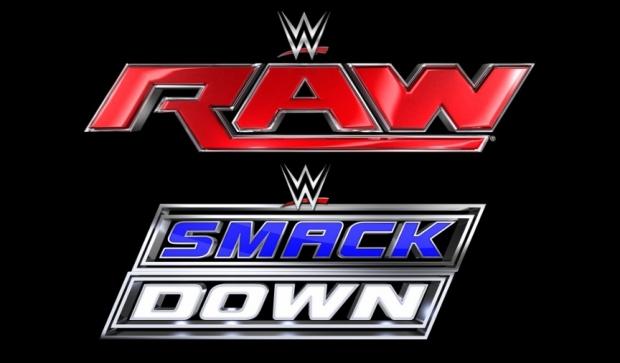 WWE is in the middle of renegotiating their television deal with NBC-Universial. NBCU owns USA Network, which hosts Raw and SmackDown. The Monday and Tuesday night wrestling shows are blockbusters and lead the nightly ratings on cable more often than not. The shows are also live, which brings more views and higher advertising rates. In an era when ratings are falling, and networks are pushing towards live content, WWE is in a tremendous position to grow. There were rumors that WWE would move their entire line-up to Fox. But according to The Hollywood Reporter, NBCU is making a hard play to keep at least one WWE program.
Sources tell The Hollywood Reporter that WWE's Smackdown is being shopped to various networks after NBCUniversal — whose USA Network airs the highly rated pro wrestling matches — declined to re-up its deal. NBCU is said to be focusing on renewing its pact for WWE's Raw, another wrestling franchise, and that deal is expected to close at as much as three times its current value. NBCU and WWE declined to comment on the still-ongoing negotiation. Fox has been speculated as a home for Smackdown, sources say.
NBCU is so desperate to hang onto Monday Night Raw that they are willing to pay upwards of half a billion dollars just for the three hours of programming on Monday Night. As some pointed out though, the number could only be for Raw's portion of the contract, which would still mean that NBCU would pay over a QUARTER of a billion for the Monday alone.
The current deal WWE has for all of the domestic programming is $160 million.

If it's 3x, they're literally getting close to $500 million dollars…..just to air RAW.

— Jake Nazar (@ATVS_JakeNazar) May 16, 2018
Preface: This is a completely hypothetical.

But it could just be pro-rated based on current deal, right? Raw is 60% of the programming (3/5 hours). Meaning it's value is $96m

Triple that, new Raw deal could just be $288m… which is still massive and an overall increase. https://t.co/u0uk4A0Mbh

— ACCBiggz (@ACCBiggz) May 16, 2018
This is possible, but that didn't sound like what the tweet was saying, and is $288m so much that USA would give up Smackdown, which also does good ratings for them? https://t.co/BS4EYaqSy2

— Jake Nazar (@ATVS_JakeNazar) May 16, 2018
Wall Street is taking the report well.
THE ARTICLE DOESN'T EVEN REALLY SAY ANYTHING YET HERE WE ARE pic.twitter.com/kUauCgJBtT

— David Bixenspan (@davidbix) May 17, 2018
SmackDown Moves To Fox
Assuming the accuracy of this report, who picks up SmackDown Live? The favorite seems to be Fox. And according to Darren Rovell at ESPN, this is indeed the case.
WWE has agreed in principle to make Fox the new home of "SmackDown Live," after the network came to WWE with what sources described as a "massive" offer.

Specific terms, beyond the fact that the deal will begin in October 2019, are unknown at this time.
And it looks like SmackDown is moving back to Friday nights as well, according to The Wrap. And it will be for …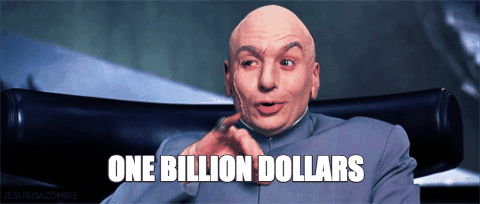 Fox and WWE close to massive five-year, $1 billion deal for 'SmackDown' https://t.co/7dadcj7LNw pic.twitter.com/0tTm6lWmov

— Hollywood Reporter (@THR) May 21, 2018
This isn't without precedent, Raw and SmackDown weren't on the same networks until 2016 and a few years before that SmackDown wasn't on NBCU television at all. There is some talk that SmackDown could move to the WWE Network, but Vince isn't one to leave money on the table. Smackdown still draws 2-3 million viewers a night. On cable that is gigantic. Live programming is how traditional TV is staying relevant, so I would expect another massive deal just for the two hours on Tuesday the blue brand brings.
This is good news for Vince McMahon and good news for wrestling fans. More eyes and more money means that business is growing. With All In selling out, indies booming, and every match on demand, we are in a Golden Age of wrestling.
What do you think? 
Your Thoughts