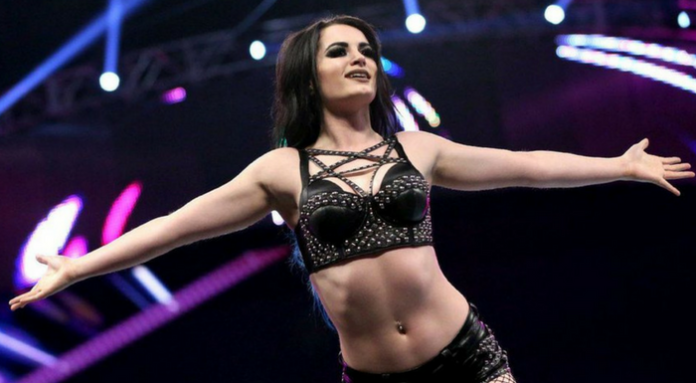 Paige has found new life in her role as the General Manager of SmackDown, and she recently opened up for the first time about the terrifying injury that ended her in-ring career at just 25 years old.
Speaking with Edge and Christian on their Pod of Awesomeness, Paige explained that the fateful kick from Sasha Banks that ultimately led to her retirement left her temporarily paralyzed in the middle of the ring.
When it actually happened in the ring, I lost all feeling in my legs and my arms. It was literally the most terrifying experience in my life and I would never wish that upon anyone. It was so scary. I literally was like "Oh my gosh, I'm done, I'm going to be in a wheelchair now, this is it, I've pushed myself too much."

[…]

I remember being in the match and experiencing that and like "maybe it's just my arms right?" So I'm like "no I'm going to keep going." I remember trying to grab Sasha's legs and my arms felt like there was just no bones in them. I'm trying to grab her legs and then like "Wait! Let me try to stand up, and then I'll be good to do the comeback" and Sasha is like "no, absolutely not." Then I tried to stand up and I just look drunk, I just start stumbling and falling back. I feel like the girls were more terrified than what I was at the time. I was petrified, but the girls were crying at ringside and then they see the stretcher coming out and I was like "please, please," and it's just horrible.
Footage of the incident, which occurred on Dec. 27th at a house show in New York, was startling to see. Now that we know exactly what Paige was thinking and feeling in that moment, it makes it all the more heartbreaking.
But despite that terrifying incident, Paige said she refused to believe her career was over:
I refused to believe I was hurt, I remember coming back to Orlando to go get my MRIs and stuff and I felt good, I could get back in the ring again even though I just experienced temporary paralysis. I was like "No I'm good, I can do this, please don't make me be out." I was begging them, "Please. I don't want to be out anymore, please don't let me be out." I was just crying to the doctors. So then Dr. Maroon was like "I'm sorry you cannot get back in the ring again." It was horrible, it really breaks your heart.
My heart truly aches for Paige, but her health is what's important. I'm glad that she was able to come to terms with the fact that she should no longer wrestler, and it's great that she's been able to remain in WWE as a GM. Her in-ring career might have been short, but she will surely go down as one of the most remarkable female talents in WWE's history.
H/T: Fightful
What are some of your favorite moments from Paige's WWE career? Share them below!
Your Thoughts
Sign Up for a daily briefing from your #1 source for wrestling intel