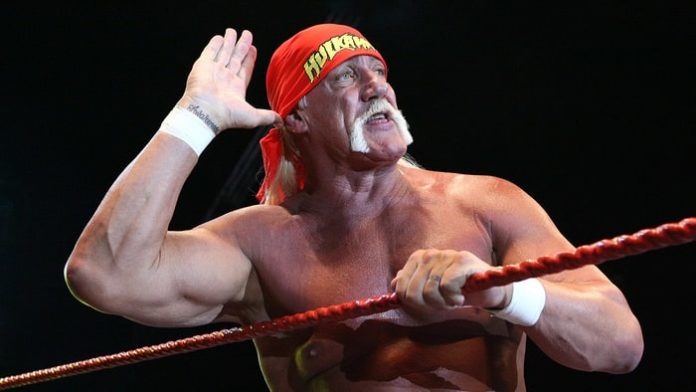 The saga surrounding Hulk Hogan's possible WWE return is on-going. Scroll for the latest updates!
Here's is a story from January 2018 detailing Hogan's desire to return to WWE and the company's tepid refusal to reinstate him.
********************************************************
Despite rumors flying-off weekly that Hulk Hogan's return to the WWE is imminent, we haven't seen real evidence one way or another. Hogan still watches the product and makes public appearances on his own, even after the incident of him making racist comments became public.
Hulk Hogan is still active on social media.
But when asked if he was going to be at Raw 25 he gave an answer that many felt would be "kayfabe."
yo Pop I will be watching from the beach brother HH

— Hulk Hogan (@HulkHogan) January 17, 2018
But is he going to be at Raw 25 and what is the nature of his relationship with WWE? Responding to rumors, WWE let the record very straight. Here's what they told the Associated Press:
"At this time, WWE remains committed to its decision,"
That seems definitive. I don't blame WWE for this decision. Scrutiny of celebrities is at a near-high. While most fans have probably forgiven or moved past Hogan's comments, the media would tear WWE apart for allowing someone who said racial slurs back in the company. WWE's recent "zero tolerance" approach extends beyond crime and into drugs and socially unacceptable behavior. I have to imagine if someone accuses a WWE Superstar of sexual harassment or abuse that he or she will be dealt with quickly. WWE is a public company and lousy press means loss of revenue.
*March 23rd Update*
It appears WWE is "in conversation" with Hulk Hogan. Whether or not it is an actual return talk remains to be seen. WWE released the following ice-cold statement.
"We have had discussions with Terry Bollea (aka Hulk Hogan) about how he can help others learn from his mistakes, however, he is not under any contract with WWE."
His "past mistakes" were the use of racially disparaging language caught on tape in 2006. The media found the footage in 2015 during Hogan's suit against defunct gossip site Gawker over their publishing of a sex-tape that featured Hogan. Hogan said the incident was taped without his consent by his former friend Bubba The Love Sponge. Hogan tried to get Gawker to take down the tape and they refused. Hogan's suit bankrupted the online rag and caused the firebrand publication's shutter and sale.
*May 4th Update*
TMZ is reporting that Hogan's return to WWE is "almost a done deal." Saudi officials wanted Hogan in the Greatest Royal Rumble, but that didn't work out. WWE officials have been monitoring Hogan's recent media appearances to gauge if he's changed his mind.
We're told everyone wants to be sensitive to the audience that was offended by the racist rant — while showing Hulk's learned from his mistakes and is a changed man.

Our sources say WWE was paying close attention to Hulk's speech at the Boys & Girls Club this week — in which he said he wanted to help educate kids to not use the same language he did — because they wanted to see how it was received. It went well with the crowd which gave Hogan a loud ovation.
Hogan's got nothing left to prove in the ring anymore. With the money, he has made he is set for life. What he was said was unfortunate and many will not forgive him. Time will tell if Hogan can fix his reputation.
What do you think? Is Hulk Hogan ever going to be back in the WWE? Share your thoughts in the comments below.
Your Thoughts
Sign Up for a daily briefing from your #1 source for wrestling intel