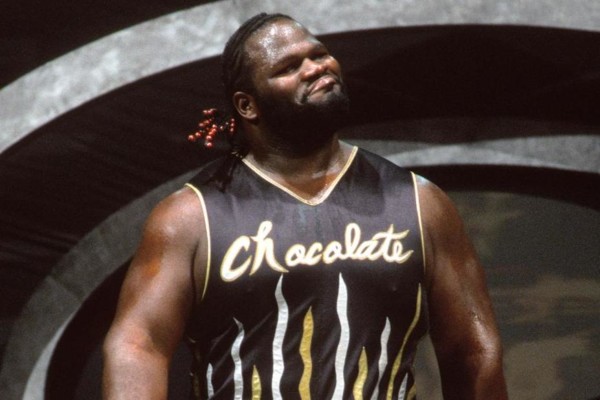 It appears that we have one more entrant for the 2018 Class of the WWE Hall of Fame. A leaked article in WWE's annual Wrestlemania magazine revealed that another legend and former champion will be joining the prestigious club this year.
Either that, or it is another swerve this 20+ year vet is famous for.
BREAKING: As first reported by @USATODAY, @TheMarkHenry will be inducted into the #WWEHOF Class of 2018! https://t.co/xM34UzPNvD

— WWE (@WWE) March 19, 2018
Mark Henry is entering the Hall of Pain Fame.
Mark Henry's longevity and creativity in and out of the ring make him a shoe-in for the Hall of Fame. Henry subtly announced his retirement last year without any of the fanfare that came with his infamous fake retirement that tricked John Cena and the entire WWE Universe.
Another big man will induct Sexual Chocolate!
BREAKING: @WWETheBigShow will induct @TheMarkHenry into the #WWEHOF Class of 2018 this Friday! https://t.co/t5lCZkfQqM

— WWE (@WWE) April 2, 2018
Mark Henry's Career
A former Olympic powerlifter, Henry has been involved with WWE since 1996. He is a former European, World Heavyweight and ECW champion. Many do indeed consider him the "World's Strongest Man". Henry holds numerous powerlifting records in squat, deadlifting and other "raw" powerlifting disciplines. What is incredible is that he broke and set most of these records before he turned 25. If Henry stayed in lifting, he would without question be the most impressive athlete in the sport's history.
He used that strength in the WWE to pull trucks, bend bars, and lift incredible amounts of weight. Outside of the ring he is considered a great recruiter and helped bring Big E, Braun Strowman, and other strongmen into the WWE.
Henry is currently an Ambassador and recruiter for WWE and is often found at powerlifting and Strongman competitions looking for the next big athlete to join WWE.
Congrats, Mark. You deserve it *clap clap clap clap clap clap*
H/T WrestleInc.
Your Thoughts
Sign Up for a daily briefing from your #1 source for wrestling intel