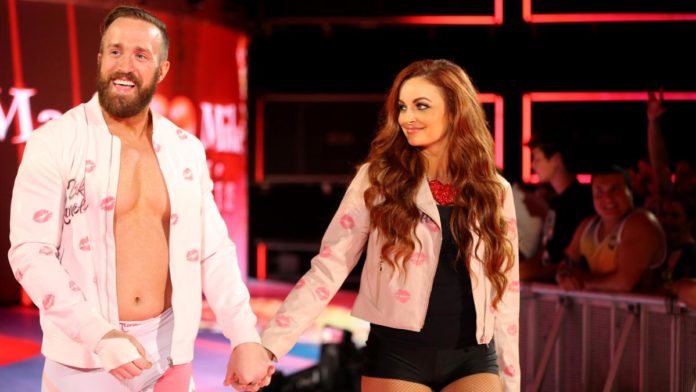 The Miz and Maryse aren't the only WWE couple having a baby. Smackdown stars Mike and Maria Kanellis announced an addition to their family.
CONGRATULATIONS to @MariaLKanellis and @RealMikeBennett on the birth of their first child, Fredrica Moon, this morning! https://t.co/y4T7DytSW6

— WWE (@WWE) April 4, 2018
Here's our original story from the pregnancy announcement in September:
________________________________________________________________________
Here's what Maria had to say about the pregnancy announcement via WWE.com:
"I was feeling really funny. Once we got off the plane, I just knew that something was up. We took a test that night and found out that I was pregnant, but we didn't know how far along I was," The First Lady of SmackDown LIVE said. "
Here's her announcement on Instagram:
And as if this couldn't get more wrestling-related, the baby is due around Wrestlemania of next year! A baby born ON Wrestlemania day! Wouldn't that be something?
 "I'm sure it's going to happen right on WrestleMania," Maria said laughing. "I've already talked to Mike and told him that if he has match, he has to go and be [there], but I'll definitely be Facetiming him with the baby afterward!
What do you think? Share your thoughts in the comments below. 
Your Thoughts
Sign Up for a daily briefing from your #1 source for wrestling intel