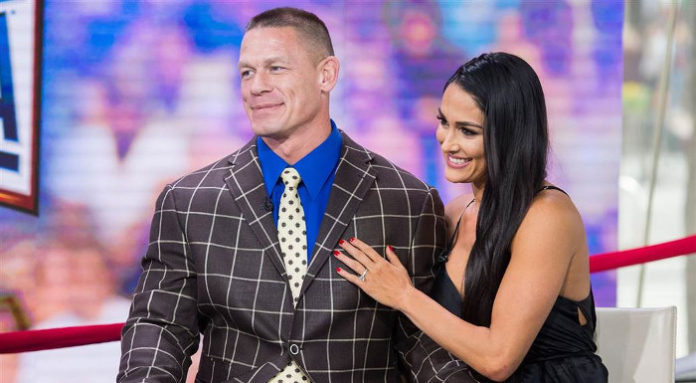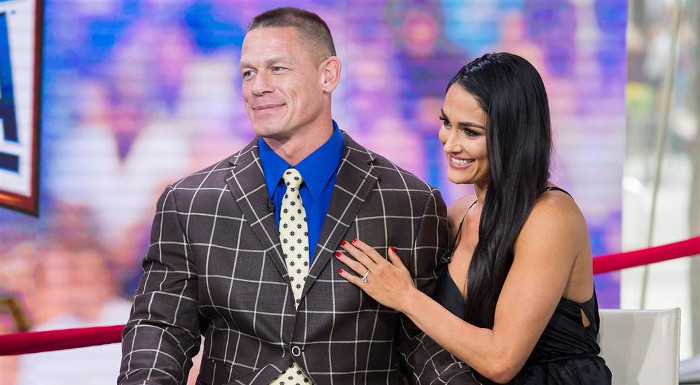 With John Cena and Nikki Bella's marriage only weeks away, the split is entirely a surprise for many wrestling fans.  but it would take a week for John Cena to make a public statement. First, John Cena and Nikki Bella first released a statement to popular magazine US Weekly regarding the split:
"While this decision was a difficult one, we continue to have a great deal of love and respect for one another. We ask that you respect our privacy during this time in our lives."
Adding to this, Brie Bella reported that the entire break-up was recorded and will be broadcast on the next season of Total Bellas.
By voting, you agree to receive email communication from Ringside Intel. Click
HERE
for more information.
Report from the Bella Twins on Their Social Media
Nikki issued a statement on the Twitter account she shares with her sister Brie.
We love you all ❤️ N pic.twitter.com/ooACLFXeMv

— Nikki & Brie (@BellaTwins) April 16, 2018
Strange Tweets And Instagrams from John Cena
Cena took to social media with his usual subtweets and weird Instagram posts.
Anybody feeling down, check out #WaltWhitman has always been a helpful voice in times of crisis. Beautifully wild thinker, and was certainly onto something with ideas like these. pic.twitter.com/tGl3p9smFl

— John Cena (@JohnCena) April 15, 2018
The tweets referencing the end of the relationship began on John Cena's account on April 12.
Life is funny sometimes. One minute it's kissing and hugging on you, the next it's kicking ya square in the nugget bag. Moments make the journey and the powerful play goes on.

— John Cena (@JohnCena) April 12, 2018
We all have good and bad days. No one is perfect, but if you happen to do something to make someone feel bad, TAKE ACCOUNTABILITY for your actions, APOLOGIZE, and ASK FORGIVENESS.

— John Cena (@JohnCena) April 14, 2018
This week at CinemaCon in a red carpet interview, John Cena stopped with the posts and subtweets and publically addressed the break-up. I feel bad for him, honestly.
The reporter asked how was doing and his answer started with a stark "I'm not doing well…" He continues below
John Cena Speaks About His Breakup Publicly With Access! pic.twitter.com/6qkrosHay5

— Brian The Guppie (@briantheguppie) April 26, 2018
John seems willing to discuss it. You can see him shoo away his handler when the reporter starts asking the question. He puts on a brave face but you can see the pain and the tears in his eyes. Hard to see that in a man known for his robotic dedication to his craft.
Share your thoughts on John and Nikki's break-up in the comments below.
Your Thoughts
Sign Up for a daily briefing from your #1 source for wrestling intel