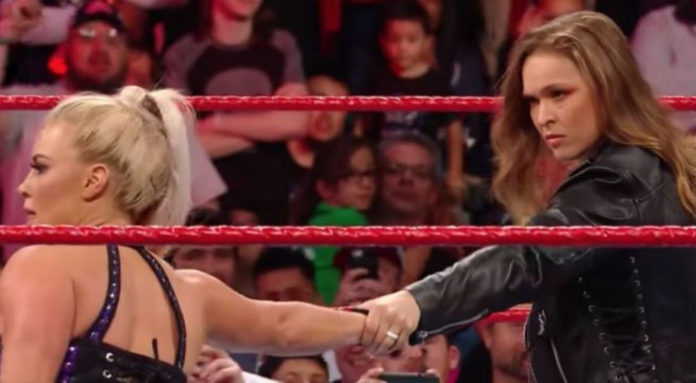 When did this happen you might wonder? Well, you might have missed it, even when you watched Raw on March 19. Rousey showed up after Raw went off the air, and made a quick job of Dana Brooke. Here is the story!
Dark Segment
After Raw went off the air, Dana Brooke came out to give Rousey a piece of her mind. Dana said that Rousey was a "nobody" in the WWE, referencing to the fact that she is a mixed martial artist and not a wrestler. However, Rousey would prove Dana wrong as she threw the former bodybuilder hard after blocking an attempted strike.
Why Was This Not on Raw?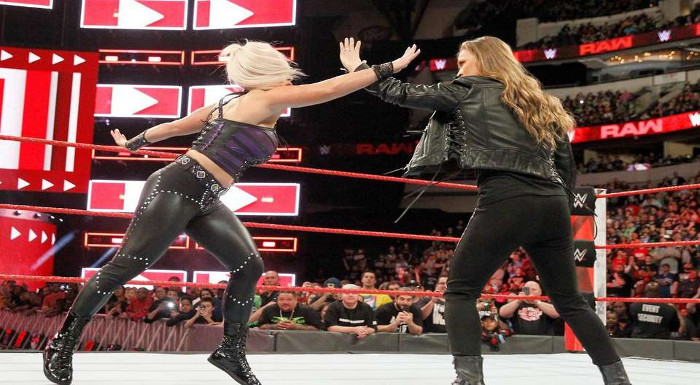 The segment took place because of the Ultimate Deletion segment, which took place at the end of the show and was not broadcast to fans live in attendance.
Don't get me wrong, I love Ronda Rousey and Brooke, but they are not getting the right type of exposure in my opinion. Maybe I'm just being picky, but that is how I feel about it.
Dana Brooke Deserves Better
One thing I do have to touch on as well. Dana Brooke deserves more than being a jobber, I'm sorry! She has been around for quite some time, but the WWE is not using her right. She has loads of potential and certainly a lot of heart for the business, so why does she seem to be treated the same way as Emma was?
Look, all Dana needs is an opportunity to shine in her own division. I like seeing her on the side of Titus Worldwide, but there is a lot more to Dana than being a valet or a jobber to Ronda Rousey. So, please WWE, take a look at Dana and find a way to give this girl the spotlight she desperately deserves?
What did you think of the dark segment? Does Dana deserve better? Let us know in the comment section below.
Your Thoughts
Sign Up for a daily briefing from your #1 source for wrestling intel