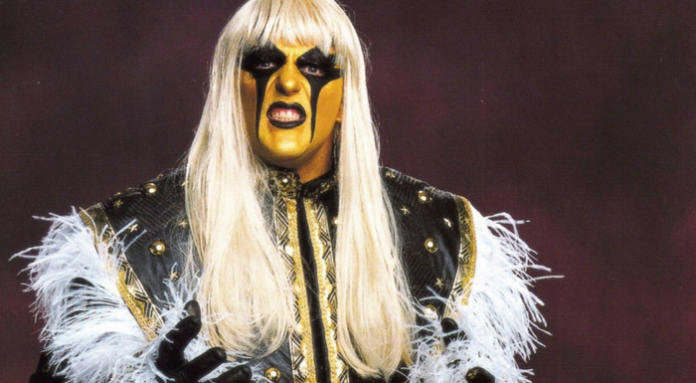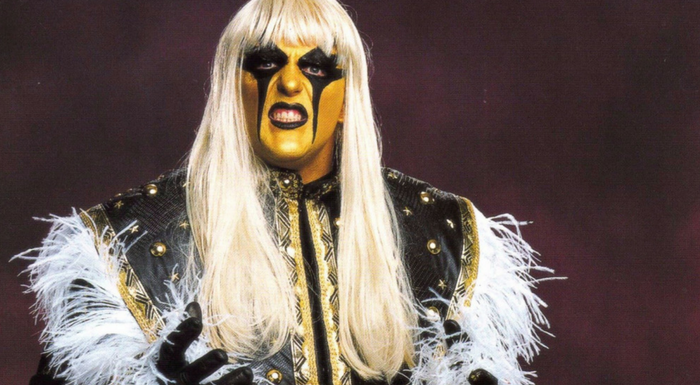 Goldust – real name Dustin Runnels – is undoubtedly one of the most underrated and overlooked Superstars in WWE history. For example, did you know that he's currently the longest active WWE performer, having wrestled on and off for the company for 27 years?
In fact, as Redditor SheepUK has pointed out, Goldust is currently in the midst of his longest continuous tenure with WWE of his career.

In honor of this impressive feat, here are a few highlights from Goldust's WWE career.
August 1995: Goldust Debuts
Runnels briefly wrestled for WWE in late 1990 and early 1991 under the name Dustin Rhodes, but his career with the company didn't take off until 1995 when he returned and debuted the androgynous and sexually suggestive character of Goldust. Although Goldust's obsession with Hollywood films has made a resurgence in his character as of late, younger fans might not know that his original gold-painted character was supposed to be a parody of the Oscars statuette.
1996 Royal Rumble: Wins First Intercontinental Championship
It didn't take long for Goldust to capture his first WWE gold. Just five months after his debut, Goldust defeated Razor Ramon at the 1996 Royal Rumble to win the Intercontinental Championship. His reign was briefly interrupted the following April when a title match against Savio Vega ended in a no contest, but Goldust quickly won the championship back after the match was restarted. He lost the title to Ahmed Johnson at the 1996 King of the Ring pay-per-view.
2002 Armageddon: Wins World Tag Team Championship
Goldust's tag team partnership with Booker T may have been brief, but they are without a doubt one of the most beloved tag teams of all time. They even managed to hold the World Tag Team Championship for a short time, capturing the titles from Christian and Chris Jericho in a four-way elimination match at Armageddon in 2002.
October 2013: Wins WWE Tag Team Championship
After enduring loads of various feuds and storylines from 2008 to 2011, Goldust left WWE yet again in 2012 after working for a time as a backstage producer. However, after returning yet again in the fall of 2013, Goldust accomplished something very special: winning tag team gold alongside his brother, Cody Rhodes.
Goldust and Cody defeated The Shield in a no-disqualification match in October 2013 to win the WWE Tag Team Championship. They held the titles for a total of 104 days, eventually losing them to the New Age Outlaws at the 2014 Royal Rumble. The brothers would capture the titles again – as Gold and Stardust – at Night of Champions the same year.
Goldust has endured many hardships, both personal and professional, throughout his career, but no one can argue that he hasn't given his all to WWE – and there's definitely a spot for him in the WWE Hall of Fame.
What are some of your favorite moments from Goldust's career? Share them below!
Your Thoughts
Sign Up for a daily briefing from your #1 source for wrestling intel