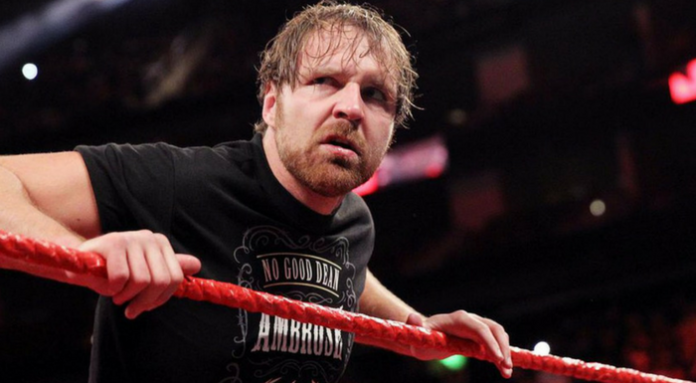 I have a confession to make: once upon a time I was a Dean Ambrose fangirl.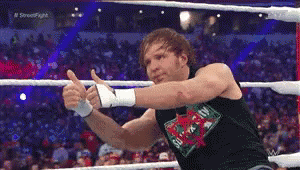 Ambrose was my favorite member of The Shield back in the day, and luckily for me and the rest of the WWE Universe the Hounds of Justice are back. In celebration, here are five fast facts about the Lunatic Fringe! (You can also check out five fast facts about Seth Rollins here!)
5. He had a very rough upbringing
Ambrose's childhood was not an easy one. He hails from Cincinnati's East End, where he lived with his family in public housing. In an interview with Slam Sports, Ambrose revealed that, growing up in his neighborhood, "every day was a struggle":
"For instance, there were times that I would have to cave in and do something like sell somebody's drugs, just so I wouldn't get beaten half to death. But then there were other times where dudes would catch me walking by and try to push me around, and I had to draw a line, even if I was gonna get pulverized. I ended up earning respect that way — not that I cared, I just wanted out."
Ambrose would eventually use wrestling as his ticket out, and his rough upbringing has undoubtedly influenced his in-ring persona.
4. He dropped out of high school to pursue professional wrestling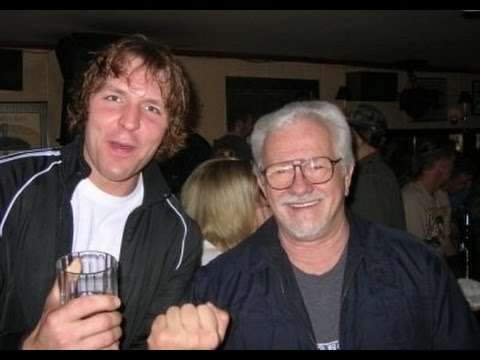 Ambrose is very "old school" compared to many of the other wrestlers on WWE's current roster, and that includes how he got his start in the business. Ambrose discovered ECW when he "was 12 or 13 […] and fell in love with it immediately." Not long after, he turned up at Les Thatcher's Heartland Wrestling Association and asked to be trained; but Thatcher turned him down, saying he couldn't train until he turned 18. But Ambrose wouldn't give up so easily:
"He charged something like three grand but he said I could come back and watch practice later. I left fuming and was this close to slashing his tires, then I calmed down and came back later and met Cody Hawk. He was cool and sort of took me under his wing, and let me be on the ring crew and sell concessions."
Hawk agreed to train Ambrose on the side for free until he was old enough to officially join the HWA training program. After a year of training, he dropped out of high school to pursue his dream – and the rest is history.
Next Up, a fun fact about Dean and his wife, another WWE employee!
Your Thoughts