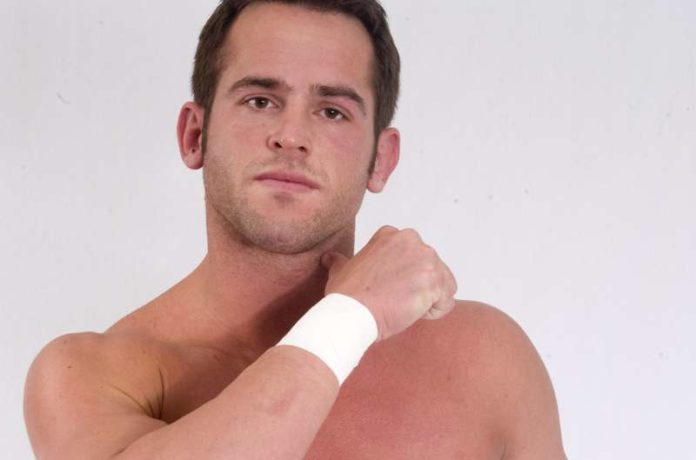 Roderick Strong is one of the most underrated, versatile wrestlers in WWE. Not only has he challenged for the NXT Championship, but he's currently the No. 1 contender to Pete Dunne's WWE United Kingdom Championship and a competitor in the ongoing 205 Live Cruiserweight Championship tournament.
Here are five fast facts you need to know about this indie veteran and upcoming WWE Superstar.
5. He's Engaged To And Has A Child With Marina Shafir
Technically, Roderick Strong is in Ronda Rousey's extended entourage, because he's engaged to Marina Shafir of MMA's Four Horsewomen.
Shafir met Strong at a PWG show, which she and her fellow Four Horsewomen are known to attend, and the rest is history. They got engaged in December 2015 and welcomed their first child, a son they named Troy, in April 2017. Strong's motivation to provide a better life for his son than what his father was able to give him was a major part of his early character development in NXT.
4. He Was Trained By Jim Neidhart
Interestingly enough, Strong began his training under the tutelage of Jim "The Anvil" Neidhart, otherwise known as Natalya's dad — and it was an extremely roundabout way he started training, too.
Here's how Strong explained it to Jim Ross on the Ross Report. Strong's father was friends with a guy whose wife worked at a clinic that Jim Neidhart patronized, and when the said friend asked Strong's dad if he wanted to learn to wrestle from Neidhart he said yes. But Strong's parents couldn't afford a babysitter, and so his dad had to bring him along to the training sessions. Eventually, Neidhart let 12-year-old Strong get in the ring and train alongside his nephew, Harry Smith, better known as Davey Boy Smith, Jr.
3. He Was In A Stable With Adam Cole And The Young Bucks
Roderick Strong wrestled all over the independent circuit before joining WWE, most notably Pro Wrestling Guerrilla (PWG) and Ring of Honor (ROH). And while in PWG, he formed a stable with Adam Cole, Super Dragon, and The Young Bucks known as Mount Rushmore 2.0
If you're wondering what the 2.0 is for, it's because the original Mount Rushmore stable was formed by Kevin Steen – now known as Kevin Owens – alongside the Bucks and Cole, and was meant to represent the best of the best in pro wrestling. After Steen left, he was replaced by Strong and Super Dragon.
2. He Was A Tag Team Champion With Neville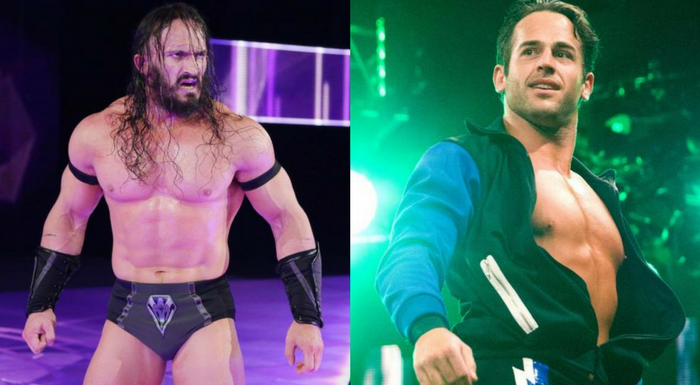 Long before either of them were in WWE, Roderick Strong held tag team gold with Neville, then known as PAC.
In 2007, PWG held the first ever Dynamite Duumvirate Tag Team Title Tournament (DDT4) for the PWG World Tag Team Championship, which had been vacated by El Generico (a.k.a. Sami Zayn) and Quicksilver. Strong and PAC survived three rounds of matches to become the new champions. They held the titles for 70 days before dropping them to El Generico and Kevin Steen.
1. He Was Suspended By TNA For Not Canceling A Match With ROH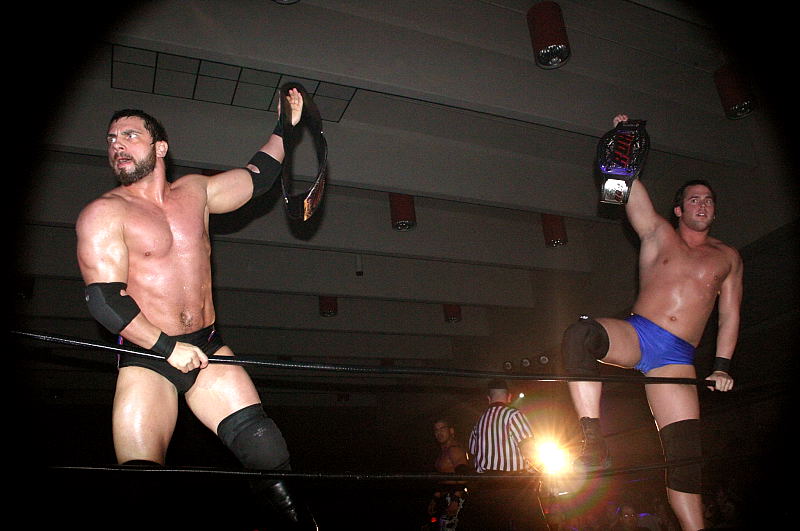 As previously stated, Strong wrestled everywhere prior to signing with WWE, including TNA. However, TNA suspended both Strong and Austin Aries over their refusal to cancel a previously scheduled match with ROH.
In early 2006, Strong and Aries were in the midst of their first run as ROH World Tag Team Champions. At the same time, they were competing as a tag team in TNA and were booked to face The Naturals at the Against All Odds pay-per-view. There was just one problem: they were also booked to compete in an ROH match earlier the same day.
TNA management asked Strong and Aries to cancel their ROH booking, but, being men of honor, they refused. Against all odds, they managed to wrestle their match for ROH and caught a flight to the TNA show, arriving hours late but still in time for their match, which they lost. But that wasn't good enough for TNA management, and they made an example of Strong and Aries by suspending them for a few months. Strong was released from TNA not long after.
Are you a fan of Roderick Strong? Did you learn anything new about him? Share your thoughts and comments below!
Your Thoughts
Sign Up for a daily briefing from your #1 source for wrestling intel