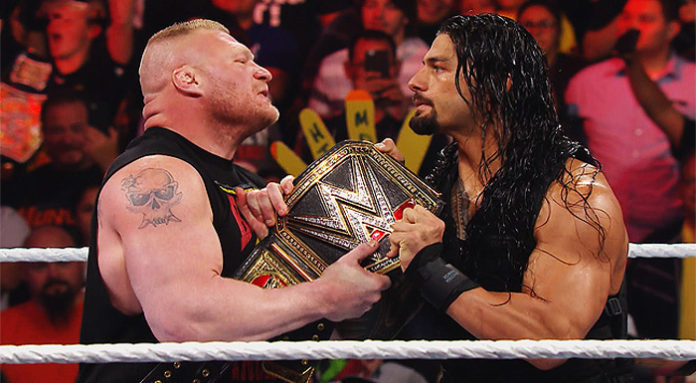 I hoped and prayed that I was wrong when I made this prediction earlier in 2017 but seems I was right. Many laughed at me when I said Lesnar would retain the title until he faced Reigns at WrestleMania 34. Now, the WWE is setting up the match, hopefully bringing an end to the Lesnar Championship reign.
Wrestling Observer Breaks the News in 2017
The Wrestling Observer was the first official media channel to report the WWE plan. They stated in their report Lesnar would beat Goldberg at WrestleMania 33, and then drop the title to reigns at Wrestlemania 34. This left Lesnar with a full year title reign!
Unfortunately, not all fans were happy with the news, and I was one of them. I have nothing against Roman Reigns anymore, since the man has made some serious strides over the past couple of years and is on his way to being a top guy within the company. However, I was less happy about the prospect of Lesnar retaining the title for that long.
Lesnar hardly compares to the other athletes on the roster. He huffs and puffs his way through matches. He's only put on one good match over the past year. Of course, the fact that he was facing AJ Styles, a man that could get a good match out of anyone, certainly made the match good.
The matches between Strowman and Lesnar have been far from believable either since Strowman should have been the guy that came out victorious. Instead, we were left with a less than convincing win for Lesnar, putting down a top talent for no reason.
Pushing Reigns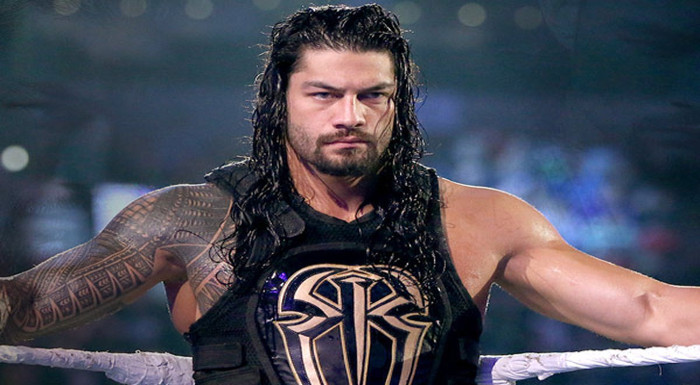 Even though Reigns has not been as prominent as he used to be on Raw, the WWE is still pushing him. I have no problems whatsoever with it, but many wrestling fans disagree with me. I have to be honest though, I rather have Reigns as champion than part-timer Lesnar.
I think some wrestling fans are underestimating just how popular Reigns truly is. Statistics released in the Wrestling Observer state that Roman Reigns is the second highest merchandise seller on the current roster. It also shows that reigns drew at least 10,000 fans more than other superstars when he was in the main event. The statistics are clear, Reigns is currently one of the most successful wrestlers on the roster.
Will Reigns End the Hold Lesnar Has on the Raw Roster?
Nobody can deny it, Lesnar's championship reign has done some serious damage to a lot of current stars on the roster. Dean Ambrose, Braun Strowman, and other top stars who had to take a loss to the man saw their title shots go up in flames. So, Reigns taking that title at WrestleMania should be celebrated.
Opposed to Lesnar, Reigns is an active member of the roster. He will elevate that title and make it worth something again. Reigns taking the title also makes room for a possible title reign for Strowman. How can you say no to that?
Are you happy that Lesnar might lose the title at WrestleMania after his stranglehold on the roster? Let us know your opinions in the comment section below. 
Your Thoughts
Sign Up for a daily briefing from your #1 source for wrestling intel