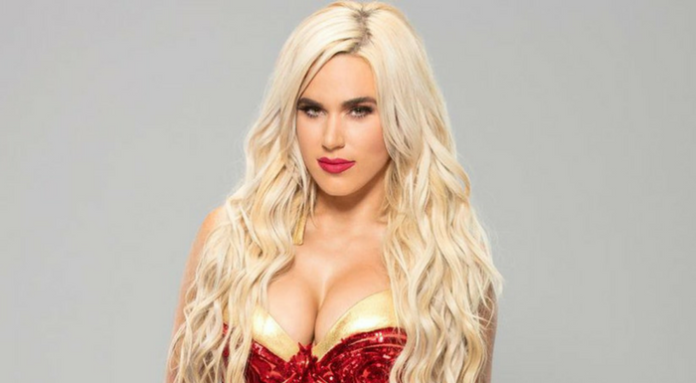 My perfect prediction record for the Mixed Match Challenge came to a sad and shocking end this week when the husband-and-wife team of Lana and Rusev defeated my second favorite team in the tournament, Bayley and Elias (my first favorite is Team Little Big, duh).
But Lana and Rusev didn't just pick up the win. Lana pinned Bayley, marking her first ever win on WWE's main roster.
No, seriously.
According to CageMatch.net, Lana had a whopping 0-60 record on the main roster prior to Tuesday night's victory – and that's including house shows. Understandably, she was very emotional about her first win.
Again, I'm sad that Bayley and Elias lost. Plus, it seems strange that Lana's first win would come at the expense of Bayley, who's currently a contender for the Raw Women's Championship. Then again, Elias was not Bayley's original partner, so maybe Samoa Joe's injury influenced Lana's win.
But whatever the case, good for Lana. Everyone deserves to win every now and again (unless you're Curt Hawkins, I guess).
Rusev and Lana will next take on the winning team of the Week 6 match-up of Nia Jax and Apollo Crews vs. Charlotte Flair and Bobby Roode. And let's be honest: it'll be Charlotte and Bobby.
Are you excited that Lana finally got her first main roster win? Are you upset that it was at Bayley's expense? 
Your Thoughts
Sign Up for a daily briefing from your #1 source for wrestling intel