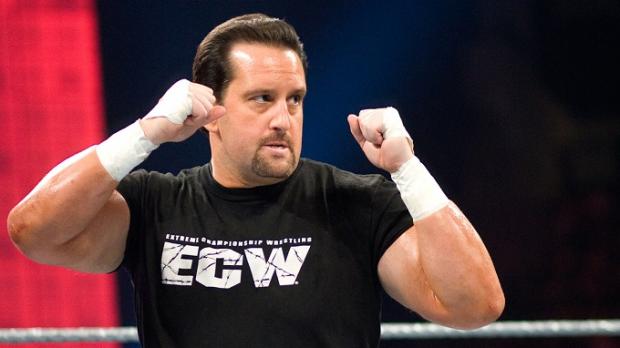 James Ellsworth is officially free of his no-compete clause, and he kicked off the occasion by challenging Nick Aldis for the NWA World Heavyweight Championship.
At the Sunday night tapings for Championship Wrestling From Hollywood, Aldis issued an open challenge to anyone who either was a world's champion or who has beaten a world's champion. Well, thanks to WWE, Ellsworth fits the bill. So he answered the call.
The first challenger in #TheAldisCrusade revealed.

Per @RealNickAldis request – a man who either was a Worlds Champion or beat a Worlds Champion.

That man is James Ellsworth @realellsworth

This Worlds Title Match happening today at @CWFHollywood. pic.twitter.com/3SrtoRPKlO

— NWA (@nwa) February 12, 2018
The NWA, which is one of the oldest and most storied pro wrestling organizations around, has struggled in recent years. The "Aldis Crusade" was an idea drummed up by new owner Billy Corgan and vice president David Lagana, in which Aldis will defend the title 20 times in 60 days against wrestlers who meet the aforementioned criteria. Ellsworth's unlikely win over AJ Styles is what qualified him.
I am quite sure one year ago – none of us could have predicted any of this.

And guess what – a year from now you won't predict what's to come.

Thank you to all those who have believed and supported @Billy and I on @nwa.

Especially those in and behind this picture. pic.twitter.com/b0FFqCfDWm

— David Lagana (@Lagana) February 12, 2018
Watch a video hyping the match below.
Any Man Can Dream!
But Ellsworth isn't the only former WWE star challenging for the ten pounds of gold. ECW original and "Innovator of Violence" Tommy Dreamer is taking his shot as well.
Do you think Ellsworth or Dreamer was a good pick for the Aldis Crusade? Will the crusade intrigue to pay more attention to the NWA? Share your thoughts and comments below!
Your Thoughts
Sign Up for a daily briefing from your #1 source for wrestling intel