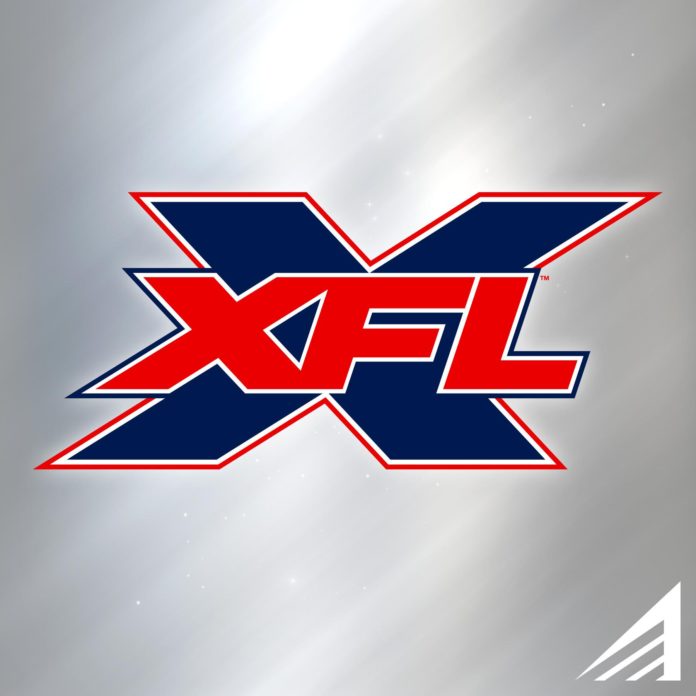 What's Vince McMahon up to? Well, today at 3 pm we will find out. Recently, McMahon invested $100 million into "Alpha Entertainment" which the company bills as a "new enterprise founded by Vince McMahon, has been formed to explore investment opportunities across the sports and entertainment arena."
BREAKING: @VinceMcMahon to make major sports announcement TODAY at 3 p.m. ET. Follow @AlphaEntLLC, and watch the stream live on Twitter, Facebook and YouTube. https://t.co/G7vqTI40Ea

— WWE (@WWE) January 25, 2018
When people first heard about this, they immediately thought Vince was starting up the XFL again. For those too young or too smart to remember, the XFL was Vince's attempt at professional football. The league was known for rule changes, custom names on the back of jerseys, wrestling-style angles, and for being a disaster. It was the worst idea of Vince's long list of bad ideas.
ESPN's Darren Rovell confirmed McMahon is starting another football league.
BREAKING: @VinceMcMahon will announce later today that his investment company @alphaentllc will start a pro football league. Announcement will be made at 3pm ET on company's social media pages.

— Darren Rovell (@darrenrovell) January 25, 2018
and then there is this.
So @AlphaEntLLC just trialled a live-stream ahead of their press conference at 3PM E.T.

This was the final shot.

Ladies and gentlemen, it's happening. pic.twitter.com/n5c4UMkpOf

— The Tag Rope (@tagropemag) January 25, 2018
It is official, the XFL is back!
BREAKING: "The new XFL will kick off in 2020, and quite frankly, we're going to give the game of football back to fans." – @VinceMcMahon pic.twitter.com/t6B6jm7vgZ

— WWE (@WWE) January 25, 2018
It is back! There will be "changes" and they will be taking ideas from the fans. Vince pitched out ideas like getting rid of halftime and new ways of getting the game in front of people. He also made clear that there would be no "cross-over" between WWE talent and XFL talent. He also mentioned that he won't be the "face" of the league. It will be a single-entity, meaning Vince will own all the times. He also makes a conscious point of saying that XFL will avoid politics and social issues and focus on football.
This is football reimagined. This is the XFL. Watch the official announcement — LIVE NOW! #XFL2020 https://t.co/KFX5oLmkHw

— XFL (@xfl2020) January 25, 2018
History is littered with the corpses of the USFL, the UFL, and others who tried to compete with the NFL and ultimately failed.
What I hoped Vince is doing with Alpha Entertainment
Vince McMahon was born in raised in North Carolina. In fact, his mother still lives there! There are some rumors that McMahon started Alpha Entertainment to purchase the Carolina Panthers. The Panthers, based out of Charlotte, North Carolina, are for sale by out-going owner Jerry Richardson.
Other options include McMahon announcing the intent to purchase an Enligsh Premiere League Football team. Or perhaps an NHL team. The McMahon's once owned the Cape Cod Buccaneers of the ACHL. Maybe they're bringing back the Whalers to Hartford?
The most popular opinion and the one most likely to be true is the XFL. But let's hope Vince learned his lesson and is deciding to do something else with his money.
What do you think "Alpha Entertainment" will be? Share your thoughts in the comments below.
Your Thoughts
comments