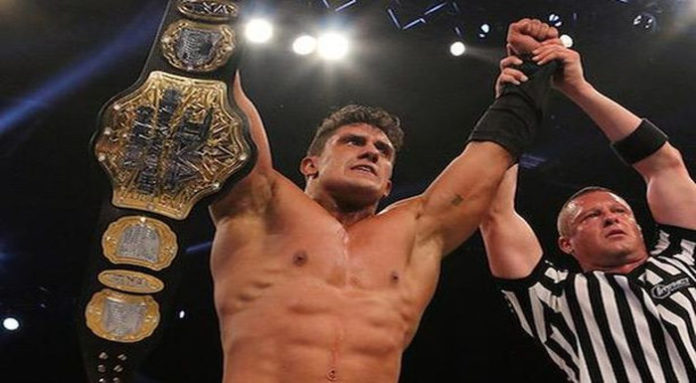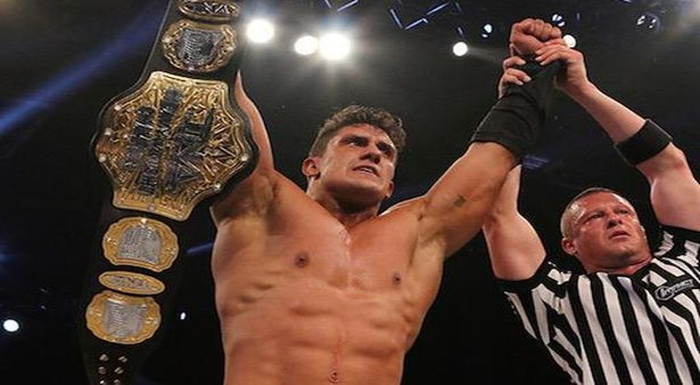 The indie wrestling circuit is buzzing at the moment, especially after EC3 was pulled from an indie event on the same date as the Royal Rumble! Here is the story!
Being Pulled from "Over the Top"
Recent reports state that EC3 has been pulled from "Over the Top", an event organized by Renegade Wrestling Revolution. Strangely enough, the event takes place on January 28th, the very same day as the Royal Rumble. This is one of the reasons why people speculate EC3 might make an appearance during this year's Royal Rumble.
The Tweet from Rockstar Spud
There is an entire universe to conquer. pic.twitter.com/gn24cjDdtR

— 😶 (@RockstarSpud) January 14, 2018

Another indication that EC3 might be at the Royal Rumble came from none other than Rockstar Spud. Tweeting a message that seemed to hint at "conquering the Universe" could mean an appearance for EC3.
Other Reasons for EC3 Being Pulled from the Event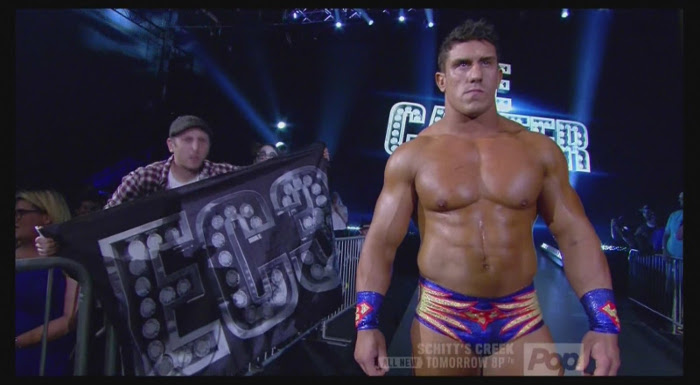 There is no reason to freak out just yet because Renegade Wrestling Revolution has stated EC3 was pulled from the event due to a family emergency. The statement was made in one of the comments on the Facebook message, which mentioned EC3 would not be attending "Over the Top." Still, many of us hope it is a ruse for EC3 to visit the Royal Rumble. In other words, the company may have been told not to give the game away.
Who Is EC3?
EC3 a.k.a. Ethan Carter III a.k.a. Michael Hutter has been one of the main attractions of Impact Wrestling for many years. However, he also had a stint in NXT and various indie wrestling promotions. He is a man with loads of experience, and certainly someone I believe the WWE would like to pick up for the Rumble.
Michael Hutter is not yet signed with a major promotion since he left TNA only a couple of days ago. According to various sources, EC3's contract was expiring and was granted an early release.
With a long wrestling career to back him up, Michael Hutter has won various championships with numerous promotions; this includes the AIW Absolute Championship, Firestorm Pro Heavyweight Championship, Florida Championship Wrestling, Impact Grand Championship, the TNA World Heavyweight Championship, TNA World Title Series, and a bunch of others!
Adding to the intrigue, PWInsider reported that EC3 was spotted at the WWE Performance Center on January 16th.
Does EC3 Stand a Chance in the Royal Rumble?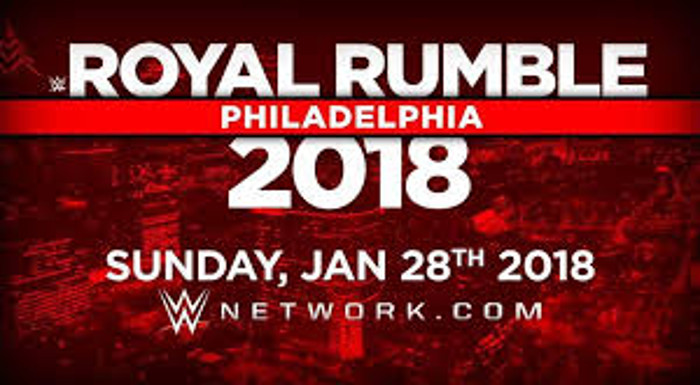 Difficult to say. If Michael Hutter is making his way to the WWE and gets a permanent contract, then his chances for a win are pretty good. Remember, if he gets signed to the leading brand immediately, a push will be necessary, and there is no better way than giving him a Royal Rumble win.
Another option is that Hutter will make an appearance during the Rumble, but ultimately be eliminated; this could lead him to become a permanent fixture on NXT. Even though he certainly has enough star power for the main roster, I feel like NXT is missing a strong leader for the brand at the moment due to multiple injuries plaguing the roster.
Would you be excited to see EC3 during the Rumble? What are the chances? Give us your predictions in the comment section below.
Your Thoughts
Sign Up for a daily briefing from your #1 source for wrestling intel