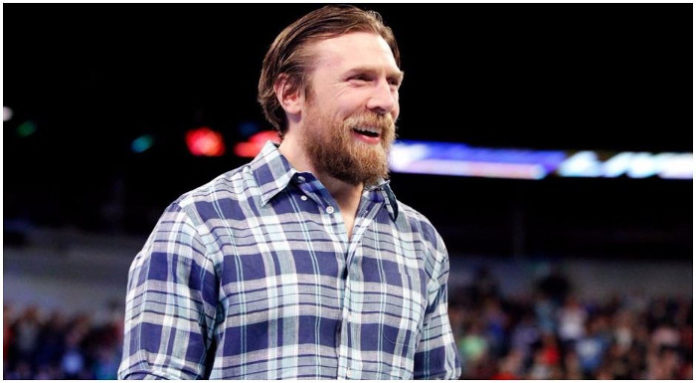 Daniel Bryan is returning to in-ring action in WWE! While he won't be wrestling, he will be heavily involved in the main event of the December 17th Clash Of Champions Smackdown PPV. Here are the details.
Two Guest Referees!
Ever since their actions at Hell In A Cell, Smackdown Commissioner Shane McMahon has been on the warpath to take out Kevin Owens and Sami Zayn. Shane O'Mac put the Canadian best frenemies through the wringer and wants them GONE from not just Smackdown but all of WWE. McMahon placed himself as the referee in the match between Owens/Zayn and Nakamura/Orton at Clash of Champions. If Owens and Zayn lose, they are fired. Daniel Bryan, sensing that Shane might be motivated by revenge and hate, decided to put himself into the match as the second guest referee. Bryan isn't on Zayn and Owens' side either.
Does this mean Daniel Bryan is returning to action?
No. All this means is that WWE believes Bryan's condition is good enough that he can be in the ring while four safe, high-level wrestlers work. This will no doubt fuel the rumors and speculation about his return to the ring. Bryan has not hidden his desire to return to wrestling full-time. He believes he is medically cleared to go despite objections from WWE and their doctors. It will be interesting to see if Bryan gets physical in the match. I don't expect him to take a kick to the head or anything, but maybe he'll get pushed and shoved.
Regardless, it will be nice to see the creator of Yes (Not YEP) Movement back in the ring, even if it is just as a special guest referee.
SHOULD Daniel Bryan Return to action?
No. I don't care how OK his body is. His mind is irreparably damaged by dozens of concussions. Bryan is already facing years of CTE-related symptoms. He has nothing left to prove. He ascended to the top of the wrestling world and will forever be remembered as one of the greatest of all time. For his sake, and the sake of his child, I hope DB stays on the sidelines.
Should Bryan wrestle again? Share your thoughts in the comments below.
Your Thoughts
Sign Up for a daily briefing from your #1 source for wrestling intel