We recently posted our top 5 male wrestlers of 2017, so now it is time to look at the female wrestlers who came out on top in 2017. Curious to know who reached the peak of sports entertainment? Check out our top 5 of female wrestlers below!
1. Asuka
"Nobody is ready for Asuka", which was quite true when the Empress of Tomorrow graced us with her presence in NXT and RAW. Asuka has got an incredible power and uniqueness about her, which makes her stand out from most other women in the wrestling industry. Formerly known as Kana, I for one am glad Asuka made the WWE's women's division better! It will be interesting to see where she goes from here.
2. Charlotte Flair
The reason why Charlotte Flair is on number 2 does not require much explanation. Having to fight prejudice because she was the daughter of wrestling legend Ric Flair, Charlotte has proven her worth more than a hundred times over. Despite several title runs and a lot of TV exposure, Charlotte is still one of the most interesting female wrestlers to watch because of her amazing presence and athletic ability. There is not a better pure athlete in the women's division. No one on the roster can move with the combination of power and agility that she as.
3. Nikki Cross
One of the hottest NXT female wrestlers at the moment, and a member of Sanity, Nikki Cross is paving the way for herself with her unique persona. In early 2017, she put on several unforgettable matches with Asuka, including a "Last Woman Standing" match that is a contender for NXT match of the year. These would continue until Asuka made her way to the main roster. In short, I would be surprised if Nikki Cross does not get a main roster upgrade soon. She's part of a wave of NXT female stars who are moving beyond the traditional model-who-wrestles category.
4. Nia Jax
Despite her break in late 2017, Nia Jax was still one of the most dominant women in the wrestling world. She is also one of the few women in the WWE to be heavier than the usual 112 – 145 pounds. This is quite refreshing, not only because of her size – proving that a woman can be a little more curvaceous and gorgeous at the same time – but also because she proves that raw power can come from a powerful woman! I'm certainly looking forward to seeing more of Nia Jax!
5. Alexa Bliss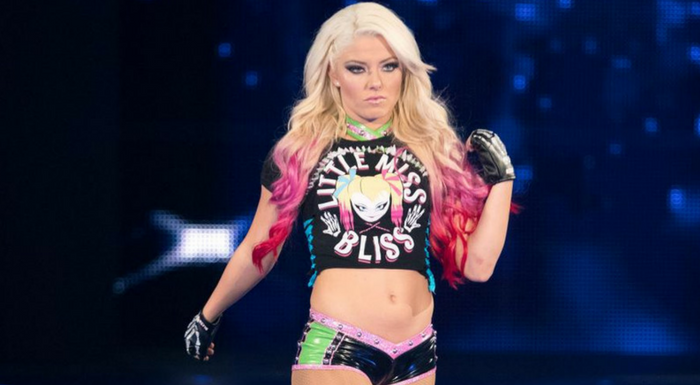 Even though Alexa is my favorite female wrestler after Asuka, her lack of technical ability in the ring forced me to put her down on a list a little. Still, you cannot deny her talent, especially with the many title reigns she has under her belt. Alexa, you deserve it! No one on the roster has more charisma than Bliss. She gets the most mic-time of any female superstar for a good reason. Bliss became the first woman to hold both titles on the main roster. That wasn't by accident. WWE sees a lot of potential in her.
Why Did You Only Choose WWE Superstars?
I didn't take the decision lightly because there is loads of talent outside the WWE that deserved a spot on this list. Taya Valkyrie, Rosemary, Gail Kim, etc, are all female wrestlers that could have been on this list. However, I believe that reaching the WWE and acquiring a contract is quite the achievement as a female wrestler.
While things have become a little easier for female talent to obtain a contract than several years ago, it still is not that easy. Unless you are famous with an MMA background (Ronda Rousey), you need to be in peak condition to get into the WWE. Just ask Natalya, who was refused several times before she was eventually signed. Therefore, these women deserve all the credit they can get!
What is your top 5 of female wrestlers of 2017? Let us know in the comment section below!
Your Thoughts
Sign Up for a daily briefing from your #1 source for wrestling intel