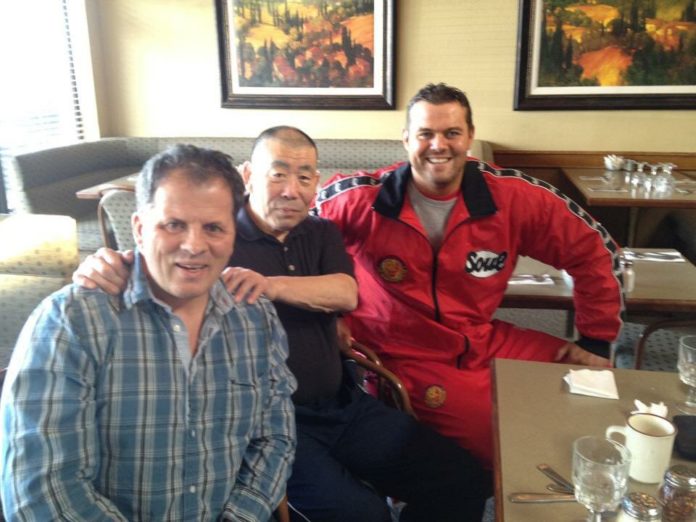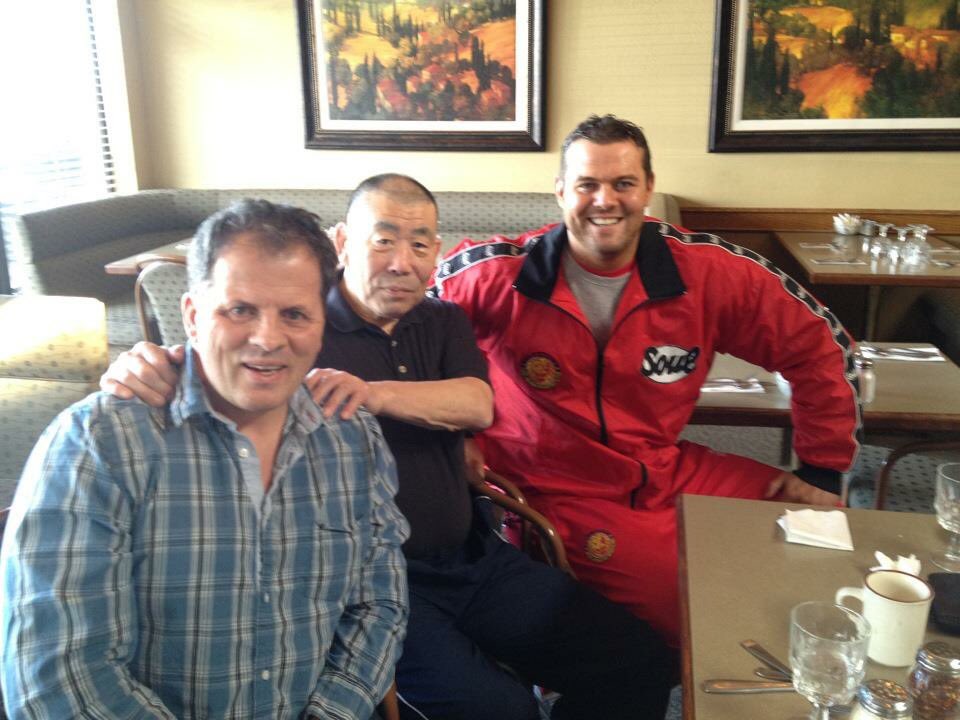 Yukihiro Sakaeda more commonly known as Tokyo Joe passed away this weekend at the age of 75. Joe came to Calgary to train in the famed Hart Dungeon. He also was a talent scout for New Japan Pro Wrestling and helped Bret Hart, Davey Boy Smith and other American stars become stars in Japan. Famous Japanese wrestlers that trained under Sakaeda included Jushin Thunder Liger, Hiroyoshi Tenzan, and Hiroshi Hase.
More via the Wrestling Observer:
He was best known as a trainer and talent scout for New Japan Pro Wrestling, and was a key in getting international exposure and stardom for people like Bret Hart, Dynamite Kid and Davey Boy Smith, as well as The Undertaker and Bam Bam Bigelow early in their careers.
Joe trained Tyson Kid, Davey Boy Smith Jr, Natalya and many others who came out of the Calgary wrestling scene.
Tokyo Joe, thanks for training me & believing in me as the 1st & only female wrestler you ever trained. I'll never forget your life lessons. https://t.co/LK40HYkxER

— Nattie (@NatbyNature) November 5, 2017
A nice piece I wrote about my coach and sensei who passed away today at 75. R.I.P. "Tokyo Joe" Yukihiro Sakaeda 🙏🇯🇵❤️👍 pic.twitter.com/20cblNtoyJ

— Davey Boy Smith Jr. (@DBSmithjr) November 5, 2017
TJ Wilson (Tyson Kidd) said the training from Joe saved his life.
Tokyo Joe pic.twitter.com/ETYcrXYvaH

— TJ Wilson (@TJWilson) November 5, 2017
Tokyo Joe And The "Dungeon" style of training
The Hart Dungeon was notorious for the grueling training regime and toughness it instilled in wrestlers. Stu Hart and Tokyo Joe would hold trainees in wrestling holds for a long time. This was done so they could understand the pain and how it was meant to feel. That way when wrestlers put on the move in a "worked" way, wrestlers would know how to react and how to put the move on safely. As a result, one thing that all the tributes made note of is that Joe taught his students to be mentally tough as well as physically tough. Hard training prepares you for hard matches and for the harshness of life as well.
Share your comments below.
Your Thoughts
Sign Up for a daily briefing from your #1 source for wrestling intel