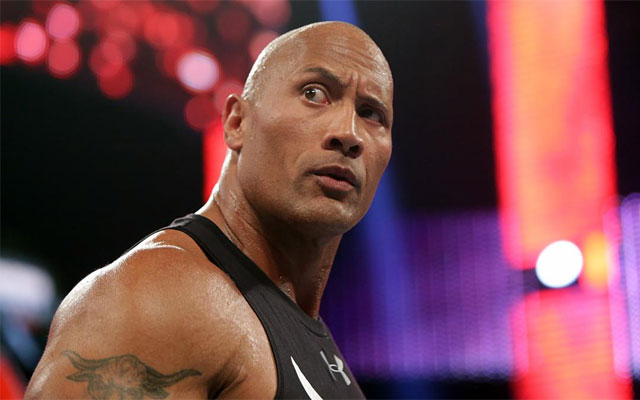 Before they were big-name stars, many professional wrestlers were just fans like the rest of us. That includes one of the biggest stars of them all: The Rock.
While speaking with Kevin McCarthy to promote the new Jumanji reboot, The Rock told an incredible story about how, when he was just a kid, he caught Hulk Hogan's headband while sitting in the crowd at Madison Square Garden.
As The Rock tells it, after catching the headband he went backstage to say hello to Hogan – only for Hogan to take the headband back from him because it was his very last one. Don't worry, though – the story has a happy ending.
Watch below:
This is an amazing story!

When I interviewed @TheRock for JUMANJI: WELCOME TO THE JUNGLE, I brought him my original JUMANJI ticket from when I saw it in January of 1996.

I asked Johnson if ever collected anything special as a kid and he told me this amazing @HulkHogan story. pic.twitter.com/o3sDERNfGn

— Kevin McCarthy (@KevinMcCarthyTV) November 30, 2017
That's super cool. Hogan literally needed the headband so that he could make more, and he repaid little Rocky by giving him back the very headband he'd caught.
It's always fun to hear stories about wrestlers before they made it to WWE. It's a reminder that most people in the business of pro wrestling aren't doing it for the fame and glory – they're doing it because they genuinely love to do it. It's cool to know that, once upon a time, they were just like us.
What do you think of The Rock's story about Hulk Hogan? Do you have a similar story of your own? Share it in the comments sections below!
Your Thoughts
Sign Up for a daily briefing from your #1 source for wrestling intel