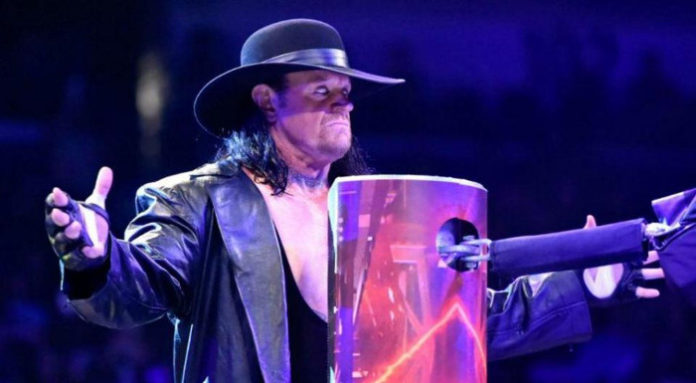 There are some wrestling matches that had a profound impact on the wrestling industry. Even though there are many to choose from, I choose a top 5 with matches I believe had the most profound impact on wrestling as we have it today!
The Undertaker Vs. Mankind
The match between the Undertaker and Mankind undoubtedly changed wrestling history. To keep viewer's interest high, wrestlers took their performance to the next level. During this match, Mankind got thrown off the cell, and then again straight through it. Naturally, this impacted the expectations many people have when watching a big pay-per-view.
Chyna Wins the Intercontinental Championship
Chyna winning a title in a competition ruled by men certainly paved the way for many women in the sport. Surprisingly, even after her untimely death, Chyna is still not in the hall of fame. Despite Chyna being one of the main trailblazers for female wrestlers, the WWE still denies her existence by refusing her a spot in the Hall of Fame. For what reason? Because Stephanie McMahon stole Chyna's then-boyfriend Triple H. By giving her a spot in the Hall of Fame, they would be putting an emphasis on the family's dirty laundry. Anything wrong with this picture?
Kevin Owens Beats John Cena
While it may not be one of the most spectacular things to happen in the WWE, Kevin Owens beating John Cena certainly had an impact on wrestling and the NXT brand in particular. By winning, Kevin Owens proved once and for all the wrestlers on the NXT brand are serious contenders!
The next match gave the rise to the biggest movement in wrestling history!!!!
Hulk Hogan Beats the Iron Sheik at Madison Square Garden
Hulk Hogan is probably the wrestler that taught Vince the importance of branding. After the match with the Iron Sheik, Hulkamania became a thing, making the WWF bigger than ever. Hulk Hogan's rise to fame is directly tied to this match. He is the biggest name in wrestling history because of this.
Stone Cold Wins King of the Ring Tournament
The importance of a good catchphrase probably comes from the success Stone Cold had after his King of the Ring Tournament. After his win, Stone Cold came up with "Austin 3:16", which was later spotted on signs in the crowd. The best thing about a catchphrase? It can work for anyone with a pissed off attitude and a tendency to beat up the powers that be!
Of course, Stone Cold did other things for wrestling too. He was anything but a typical champion and was not afraid to swear or have a beer. In my opinion, this certainly paved the way for some of the wonderful rudeness we got to witness in the attitude era.
Which matches do you think impacted wrestling history? Let us know in the comment section below.
Your Thoughts
Sign Up for a daily briefing from your #1 source for wrestling intel