Just when the rivalry between Bray Wyatt and Finn Balor is about to turn interesting with the arrival of Sister Abigail, the WWE makes a move that could only be described as stupid. Here's the story and why Sister Abigail could be an instant fail for the WWE.
From Bray Wyatt to Sister Abigail
Wrestling reporters around the world got excited, especially when Bray Wyatt made the announcement that Sister Abigail was alive. We were especially excited about the possibility of Sister Abigail making an appearance on Raw. However, it turns out Sister Abigail is being 'channeled" through Bray Wyatt. Ugh…
What could have been an amazing storyline, turned into something awful and laughable. You could even hear the crowd laughing during the promo. So, it certainly missed the ball where scariness is concerned.
The reason why I'm so terribly disappointed is that there was some talk about Paige appearing as Sister Abigail. How great would that be? There would be countless stories WWE creative could have worked out with that. Instead, they use Bray Wyatt channeling Sister Abigail. It makes no sense.
Other Wrestling Journalists Respond to Sister Abigail!
It would seem I'm not the only one disappointed with the appearance of Abigail on Monday Night Raw. Several of our colleagues have responded, including Dave Meltzer.
I believe I posted a gentle response compared to what some of my colleagues wrote in articles and talked about in their podcasts. People cannot wait for this feud to end, and I've been one of them all along. Unless the WWE makes some storyline changes, I'm not looking forward to this match at all for TLC.
Could The Real Sister Abigail Still Appear?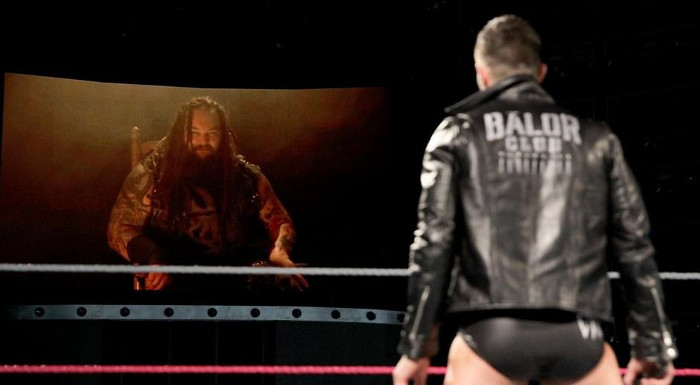 You do have to wonder if the WWE wants to sideline us at this point because the entire storyline seems too ridiculous to be true. The WWE could be planning something in the background; for example, the real Abigail appearing during the pay-per-view and costing Finn Balor the win. This would be a story that makes sense and actually contributes something to the rivalry. It would also repair Bray Wyatt's character, which has almost been damaged beyond repair!
What do you think about the appearance on Monday Night Raw? Do you think the WWE is trying to sideline us? Or is the storyline truly that horrible? Let us know your opinion in the comment section below.
Your Thoughts
Sign Up for a daily briefing from your #1 source for wrestling intel