Sami Zayn's appearance during Hell In A Cell was expected by nobody, especially when he helped out his arch-rival Kevin Owens to take the win from Shane McMahon. He was the last person I would have expected to come to Kevin's rescue!
Fortunately for us shocked wrestling fans, Sami Zayn has now spoken out about his actions during Hell in a Cell. Here is how Sami justified his actions!
Kevin Owens Was Right?
According to Sami Zayn, Kevin Owens was right all along. Sami claims that Shane McMahon turned into a psycho and that he had to be stopped. He also said that he hated Owens for some time, but that he now realizes he hated him because he was right all along. How's that for logic?
Thank You Sami
They've been best friends…
They've been bitter enemies…
But they've always been BROTHERS!#SDLive @SamiZayn @FightOwensFight pic.twitter.com/0qVdyeh2p7

— WWE Universe (@WWEUniverse) October 11, 2017
As you can imagine, Kevin Owens was quite grateful for Sami's interference during the Hell in a Cell match. Kevin Owens started by thanking Sami, closely followed by Sami's explanation of why he interfered during the match. After his explanation, Sami also thanked Kevin Owens for opening his eyes to what was really going on.
My Opinion
"I tried to warn (@shanemcmahon) of what @FightOwensFight is capable of…and he brushed me off!" – @SamiZayn #SDLive pic.twitter.com/txdqYSmURl

— WWE Universe (@WWEUniverse) October 11, 2017
I have to admit I love the storyline between these two. Kevin Owens and Sami Zayn always put on excellent television, and Sami's heel turn certainly came out of nowhere. We need more of that, please!
Kevin Owens and Sami Zayn have a remarkable chemistry together when they step in the ring together. Whether they are friends or enemies, they always put on a good show.
I'm also quite happy to see these two as friends again, plus I'm excited for Sami as a heel. He certainly needs a bigger boost on SmackDown Live, so this will certainly pay off in the long run for him.
What's Next for Sami Zayn and Kevin Owens?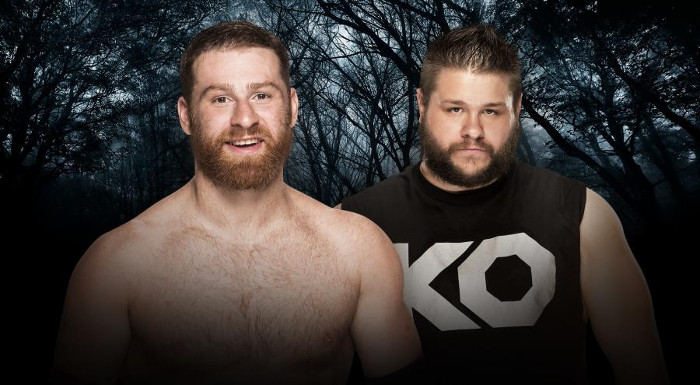 The sky is the limit for Kevin Owens and Sami Zayn at the moment. They could become a new tag team, although there are too many tag teams on the SmackDown Live roster already. So, I believe there is more of a future in singles competition, with the pair assisting each other to get to the top of SmackDown Live once again. Who knows? Maybe Sami will be the next challenger for the United States Championship?
What did you think about Sami's heel turn? How did you find his explanation? Let us know in the comment section below!
Your Thoughts
Sign Up for a daily briefing from your #1 source for wrestling intel