The Forever Feud between Bray Wyatt and Finn Balor seemed to move into some new territory last night. The Eater Of Worlds wants to introduce The Demon King to an infamous but mysterious member of the family.
Does that mean that Sister Abigail is coming to WWE in the flesh? After years of talk, will we finally meet the inspiration behind Bray's darkness and evil? Who will portray Abigail? It may be this mysterious NXT star with a penchant for darkness and witchcraft.
#RAW pic.twitter.com/q9GbhksI9u

— Sage (@SageBeckettWWE) October 3, 2017
Who is Sage Beckett?
Beckett is a ten-year veteran who signed with WWE in January of 2017. She competed in the Inaugural Mae Young Classic. Here's what WWE.com says about her.
she spent five years steamrolling through the competition in dozens of organizations before health issues forced her to hang up her boots in 2012. Putting her education to use, Sage researched what she had to do to transform her body and return to the ring. To the alarm of her prospective opponents around the world, Beckett wasn't done carving out her legacy of destruction. She came back two years later, 130 pounds leaner and even meaner than before.
Before Beckett signed with NXT, she was known as "Rosie Lottalove" a plus-size wrestler who worked on the independents and TNA. When she returned fitter a few years later she went by the name Andrea, a devastating powerhouse in Shimmer, Shine, and other women's wrestling federations.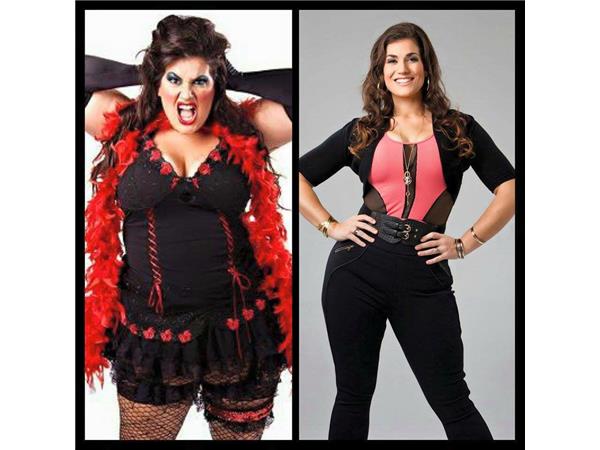 When she first moved to NXT, she worked NXT live events as a wrestler and as a manager/bodyguard for Lana. This seems to mirror Lana's current storyline with Tamina.
Thank you @WQYKGeno for accurately capturing my relationship with @LanaWWE in a single picture. Rule #3 Poise! #NXT #WWE pic.twitter.com/r4cTlRKBot

— Sage (@SageBeckettWWE) May 7, 2017
Beckett has shown an affinity for witchcraft and mystical powers. Perhaps she's been preparing for Sister Abigail for quite some time.
#Medicine #IamKratom #PlantMedicine 💪🏼🌙👊🏼 pic.twitter.com/lCnkfYCAg1

— Sage (@SageBeckettWWE) April 6, 2017
Do you think Sage Beckett is "Sister Abigail"? Will we ever actually meet Sister Abigail? Is this just another one of Bray's mind games? Share your thoughts in the comments below.
Your Thoughts
Sign Up for a daily briefing from your #1 source for wrestling intel