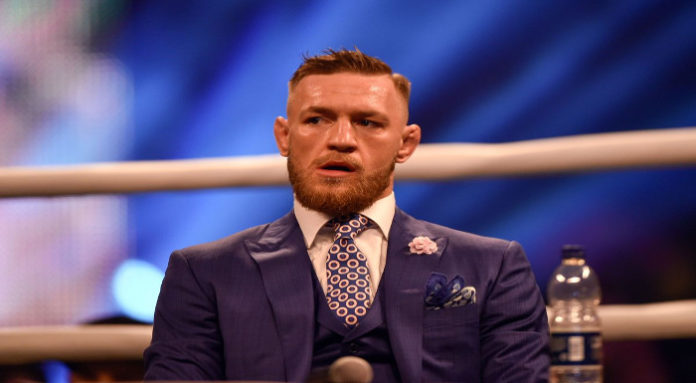 Rumors that Conor McGregor would appear during WrestleMania have been all around the internet. However, the rumors have now been debunked by none other than UFC Chief Dana White, as reported by Hunter.
Despite denials from the UFC world about McGregor joining the WWE, rumors are still swirling about the MMA fighter. I'm not excited about this possible transition, and here is why!
Disrespect for the Wrestling Business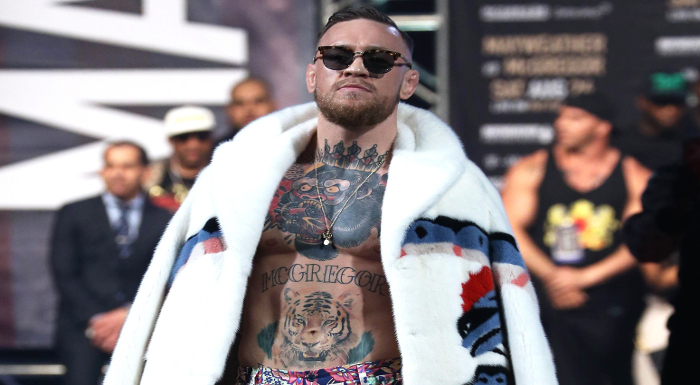 I have to admit that I am not excited about the prospect of Conor McGregor in the WWE. I have nothing against UFC fighters, but there are many who make the transition from MMA to wrestling, believing it to be an "easier" life outside the octagon. Of course, this only leads to sour disappointment later, when they realize it takes a lot of work to become a wrestler.
Another reason why I specifically do not want McGregor in the WWE is one of the statements he made about wrestling approximately 1 year ago. When asked if he would like to appear in the WWE, McGregor answered:
"For the most part, those WWE guys are pussies, to be honest,"
Still, McGregor was not done or finished, as he put on another insulting Tweet on August 7, 2016.
I didn't mean no disrespect to the @wwe fans. What I meant to say was that I'd slap the head off your entire roster. And twice on Sunday's.

— Conor McGregor (@TheNotoriousMMA) August 7, 2016
Still, thanks to Chris Jericho, we had this beautiful reply on Twitter!
Sorry pal no disrespect to u, but my fights are legit, unlike the fixed fights u have in @UFC. I'll embarrass u. https://t.co/X5WCyeHYbf

— Chris Jericho (@IAmJericho) August 7, 2016
Despite the fun I'm having quoting the G.O.A.T. versus Conor McGregor, I think the entire idea of Conor McGregor in the WWE is ridiculous. If made the decisions where hiring or firing was concerned, my answer to Conor McGregor would be – thanks, but no thanks! Unless you put him up against Braun Strowman, who would happily break him in half (did I say that out loud?)!
Passion for Money, but Not for Wrestling!
There is a problem in the WWE with wrestlers who have a passion for the money to be made in the wrestling business, but not a real passion for wrestling. Naturally, this shows in the performance and commitment of certain WWE wrestlers; Brock Lesnar just to name one.
The last thing the WWE needs is another wrestler who is in it for the money, opposed to for a genuine passion for wrestling. This is probably one of the reasons why more people prefer New Japan over the WWE, since they do have a roster of passionate people. In short, it is time to say no to people who are in it for the money and welcome those with a genuine love for the business.
What do you think about Conor McGregor possibly joining the WWE? What is your view on UFC fighters joining the WWE in general? Let us know in the comment section below.
Your Thoughts
comments