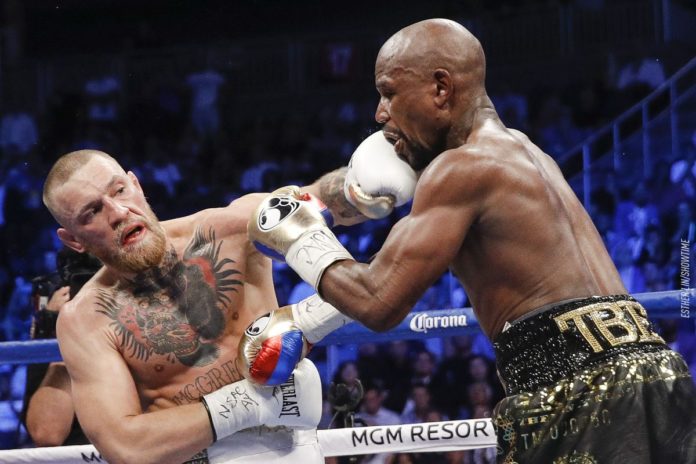 What's next for Conor McGregor? After participating in the biggest fight in combat sports history, that's the question on everyone's mind. McGregor seems to be enjoying his multi-million dollar pay-day. He isn't in a hurry and he has a lot of options. Here's which fights he's publically voiced an interest in pursuing.
"Maybe one of these boxing guys. Maybe [retired former boxing champion, Paulie] Malignaggi would come over and do an MMA bout. Maybe I could entice Floyd back. We could either do a rematch in boxing or, like he said originally, we'll do an MMA fight next. They are the options that are on the table for me right now."
But what about WWE? Several Superstars on the roster have shown an interest in fighting the loudmouth Irishman. But how likely is it? The possibility is more real than previously believed. At least according to The Sun:
SunSport understands that a deal is close with WWE top brass but the match is likely to be delayed until next year — with a possibility of him appearing in April's Wrestlemania event.

A source said: "Conor is a huge wrestling fan. His entire persona on stage he has developed from watching performers like Ric Flair and The Rock.
And it looks like it might be an actual match and not just an appearance:
…the Dublin bruiser is in talks to get back into the ring for a megabucks wrestling match against one of World Wrestling Entertainment's biggest stars.
Pushback
Both the UFC and WWE have seemingly pushed back against the story as being a total fabrication. We too were skeptical which is why we couched the story as simply being a "report"
via PWInsider:
This morning, UFC's Dana White appeared on Good Day New York, which airs on the NYC FOX affiliate. White claimed that he had just been texting with WWE's Vince McMahon and commented, "It's not true. It's absolutely not true."

When asked to see the texts by anchor Rosanna Scotto, White showed her the phone and the texts from Vince which noted:

"News to me"

"It might be good someday but not now."
Who Could Face McGregor?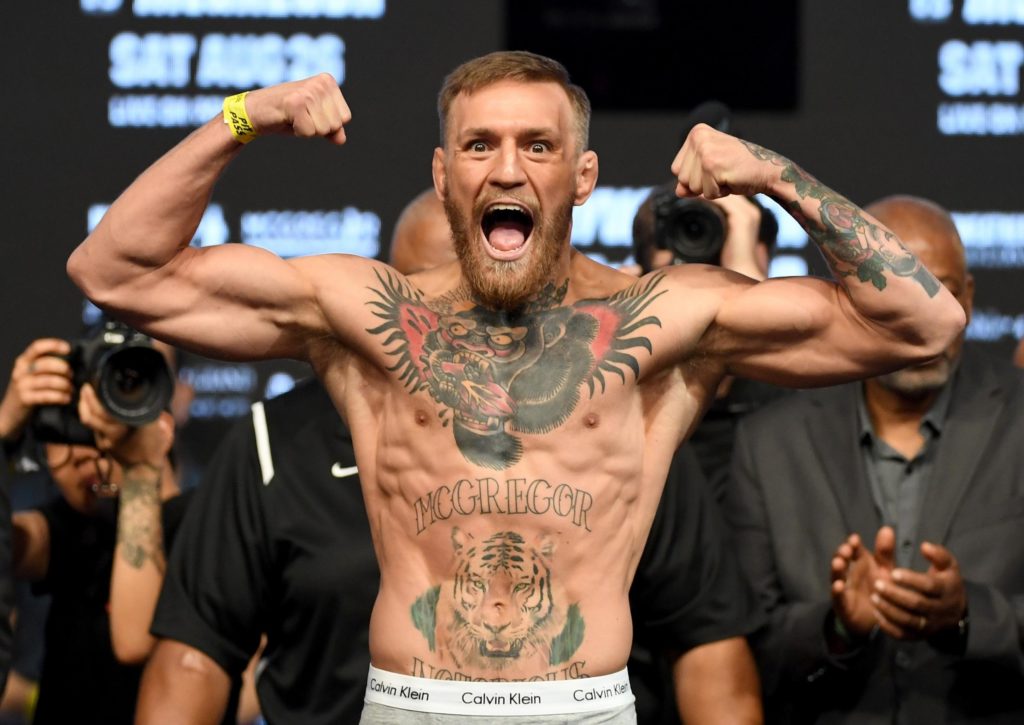 Of course, this is all talk and things could change or never happen. But who would McGregor face in the ring? The natural choice is The Miz. There's not another mouth on the WWE roster who could go toe-to-toe on the mic with McGregor. Not only that, but The Miz has little to lose by getting beat up the by Irish superstar. Other possibilities include Triple H, fellow Irishmen Finn Balor, or accomplished boxer Heath Slater.
How would you want to see in the ring with Conor McGregor? Share your thoughts in the comment section below.
Your Thoughts
Sign Up for a daily briefing from your #1 source for wrestling intel