It is always nice to discover a more personal side to female wrestlers we admire in the ring. This time, we see a more personal side of Alicia Fox, who spoke candidly about her life on the Lilian Garcia Podcast. Here are some of the statements made by Alicia during the interview.
Her First Experiences in the Locker Room
One of the most discussed subjects among wrestlers is their experience in the locker room. When Alicia Fox just started wrestling, she certainly had some of her own experiences. Here is one of the remarkable statements she made about her early career and her experiences in the locker room specifically.
"I felt very insecure about whenever I had an opinion about something, or even when it comes to putting a match together, or even speaking about what I know from the experience I pulled."
Talking About Her Childhood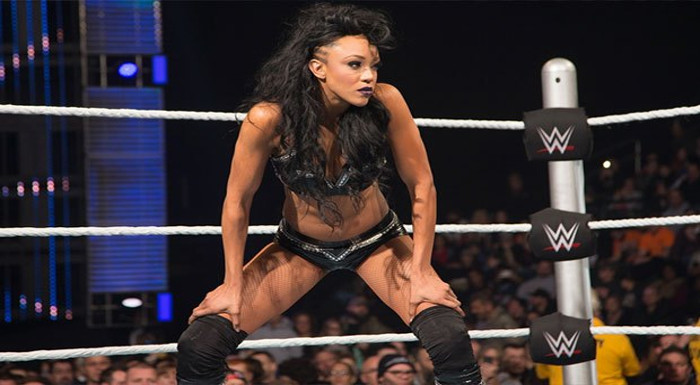 Many people are often surprised to learn that not every successful wrestler had a rose-colored childhood. This certainly applies to Alicia Fox, who admitted she experienced problems connecting to her father.
"My dad has seven master degrees. He is so smart, he is genius. The interesting part that makes him so stupid is the fact that he's got all of these degrees, however, not a job, not a nothing, not s***."
During the interview on the Lilian Garcia Podcast, Alicia Fox did speak out about the good relationship she has with her mother, and the physical abuse her mother suffered at the hands of her father. Contrary to the relationship with her father, Alicia stated she values the friendship she has with her mother.
"My mom is such a beauty, and she knew, and we were close from the day I was born, in a sense of when they were going through their problems – she trusted me with that at like five, six years old, so I felt like, you know – I'm a team player – so I take friendship very serious, and I take being a friend very serious."
Talking About Her Relationship with Bad News Barrett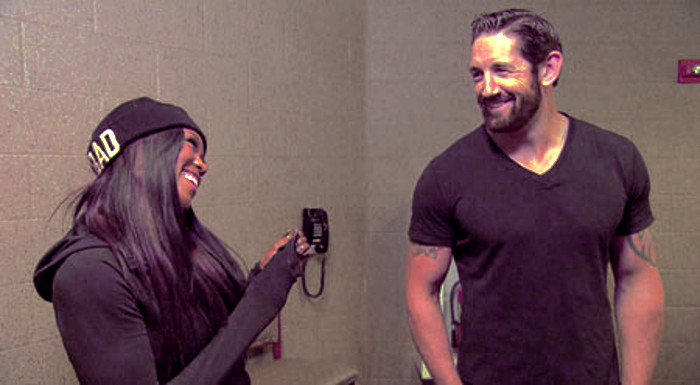 Everyone knows that Alicia Fox dated Wade Barrett for some time. Unfortunately, the couple eventually broke up. During the interview, she also mentioned her relationship with the former WWE wrestler.
"After Stu [Bennett] and I broke up, that was a mess. It was so stupid. Whatever, everyone's watched Total Divas but no one really understands what it's like. The thing is, I really cared about Stu a lot, and we were together quite a while."
About Being Underrated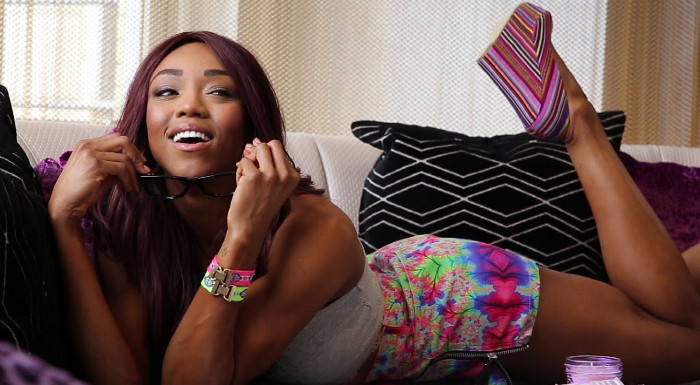 I agree with the statement that Alicia Fox is probably one of the more underrated female wrestlers on the roster today. Alicia also spoke out about this during the interview on the Lilian Garcia Podcast.
"Sometimes I feel embarrassed of my career in a sense. Because sometimes when the fans come up and they're like saying "underrated" or this or that, I never really realized until social media really popped up. Then I'm left thinking, "am I underrated?"

"I'm one of the only girls that don't have any merch. Never had any merch, even when the Bella Twins and I were together it was still "Team Bella". But I never complain about any of those things because in my head I'm like, "well, it's okay," you know, a lot of fluffy content thinking."
Conclusion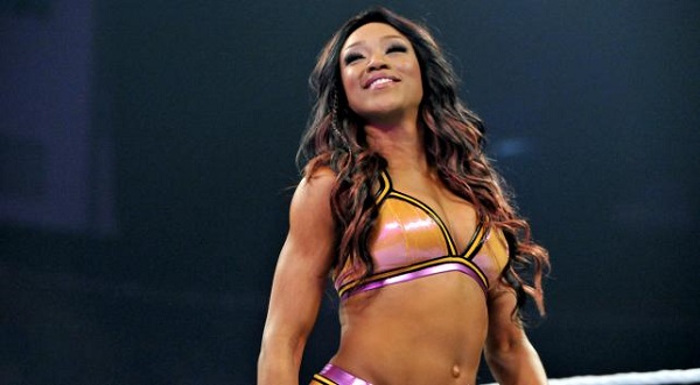 I'm a big fan of Alicia Fox personally, so I hope to see a championship reign for her in the nearby future. It would be great if she could kick off a women's division on 205 Live, but only time will tell.
What do you think about this interview with Alicia Fox? Do you believe she is an underrated wrestler and deserves far more than she is getting at the moment? Let us know in the comment section below!
Your Thoughts
Sign Up for a daily briefing from your #1 source for wrestling intel