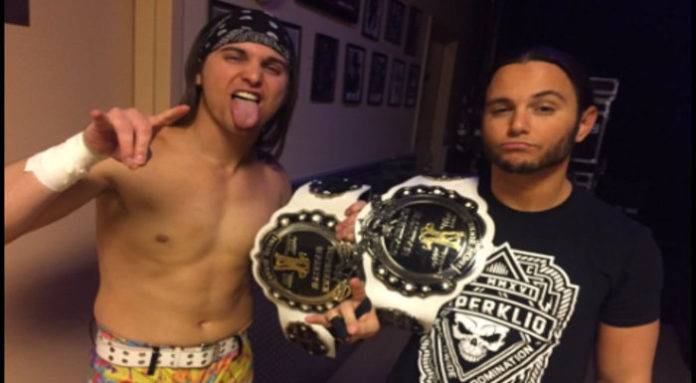 The Young Bucks have been joking about receiving a cease and desist from the WWE, but now they actually received one. The cease and desist related to the use of the 'Too Sweet' hand gesture. Want to know more? Read on what happened below!
Why Did the Young Bucks Receive a Cease and Desist from the WWE?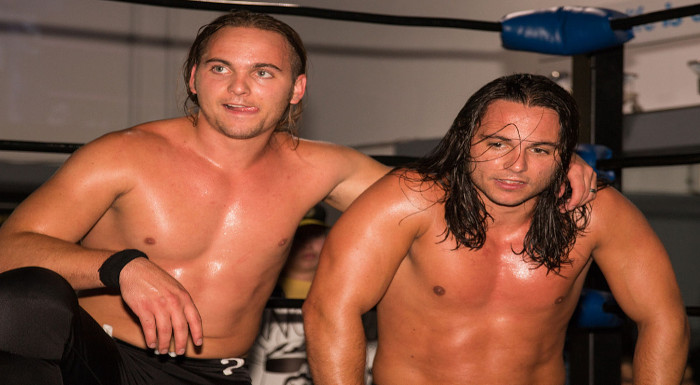 Even though it is not the first time the pair have been clashing with the WWE, the Young Bucks are finding themselves in some hot water at the moment.
The Young Bucks have been quite vocal about the use of the "Too Sweet" hand gesture, a gesture also used by Gallows & Anderson. Since the hand gesture was originally invented by the NWO in WCW, the WWE owns the rights to the hand gesture.
Since the WWE believes the hand gesture is rightfully theirs, they have sent a cease and desist to the Young Bucks. They request that the Young Bucks submit a written agreement stating they will not use the hand gesture in other wrestling promotions. If the Young Bucks refuse, they could be hit with $150,000 in damages.
Who Are the Young Bucks?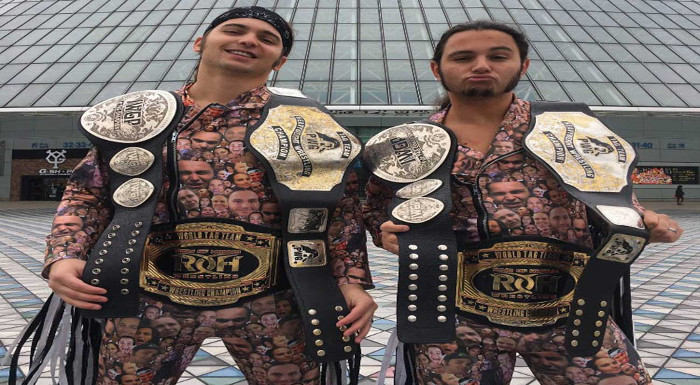 Ringside Intel readers who are not that familiar with the wrestling indie scene might not know the Young Bucks. If this is the case, be sure to read our short bio on the Young Bucks below.
The Young Bucks are an American professional tag team. The tag team is made up of Matthew and Nicholas Massie, two real-life brothers from Southern California.
Matthew and Nicholas are currently signed with two major wrestling promotions, more specifically Ring of Honor and New Japan Pro-Wrestling. They also appear on various independent promotions regularly; this includes Pro Wrestling Guerrilla.
In the current indie wrestling scene, the Young Bucks are the most accomplished tag team. The brothers have won countless titles across various promotions; this includes FWE Tag Team Champions, Ironman Heavymetalweight Champion, NEVER Openweight 6-Man Tag Team Champions, ROH World Tag Team Champions, and countless others!
My View on This News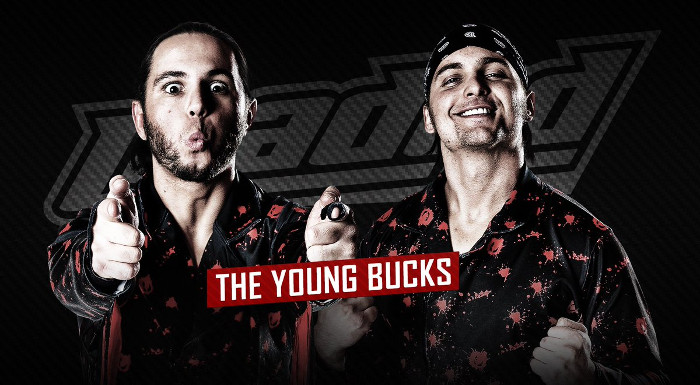 The Young Bucks are certainly counted among the best performers on the indie scene. However, I do believe the Young Bucks are playing with fire when it comes down to the WWE.
Let's face it, it is only a matter of time before the Young Bucks are picked up by the WWE. However, if they are creating problems for themselves already, the WWE might be hesitant to provide them with a contract. These guys could have a massive future with one of the biggest wrestling promoters in the world, but they could be getting in their own way when they do not adhere to the cease and desist of the WWE. If they are in trouble now, the WWE might pass on recruiting them.
What do you think about the cease and desist? Let us know in the comment section below!
Your Thoughts
comments