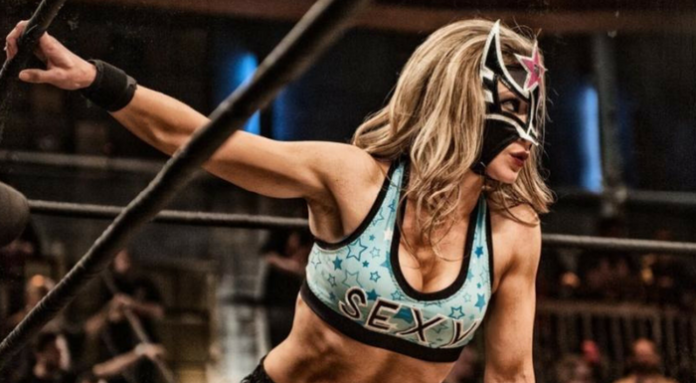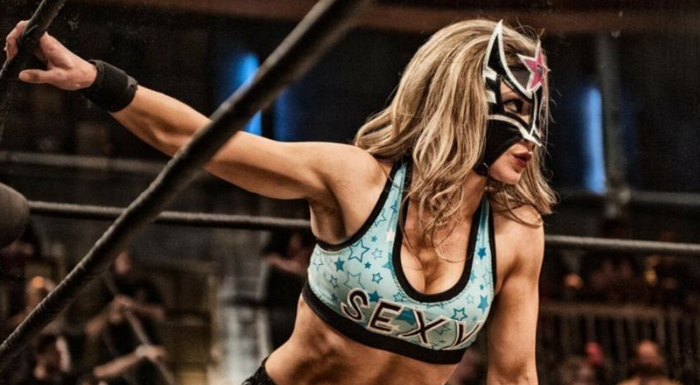 Mexican wrestling promotion AAA has stripped luchadora Sexy Star of the Reina De Reinas Championship less than one day after she posted a lengthy message to social media denying any wrongdoing in the incident at Triplemania XXV – in which she reportedly injured Global Force Wrestling star Rosemary.
¡DE ÚLTIMO MOMENTO!

El campeonato #ReinaDeReinas ha sido declarado vacante. pic.twitter.com/jZHMHRhImh

— Lucha Libre AAA (@luchalibreaaa) September 5, 2017
Sexy Star spoke out for the first time since the incident – which left Rosemary with a strained bicep and tricep – on Sunday.
"La verdad espera, solo la mentira tiene prisa"

Solo para ustedes con toda mi honestidad y con todo el amor… pic.twitter.com/h5LJY4KdZV

— Sexy DULCE (@Sexydulceg) September 4, 2017
In her statement, she claims that the armbar is "one of the least dangerous" holds in wrestling. She also claims that, at the end of the match, she saw "with [her] own eyes that [Rosemary] was fine, that she wasn't injured," and reiterates that Rosemary "walked off the ring on her own without the need of assistance." Finally, Sexy Star writes that "X-rays do not exist to show any type of injuries on the person that I wrestled with."
There is a host of things wrong with all of these claims, and while I'm sure I don't need to spell them out for anyone, I'm going to anyway.
First, the armbar is an extremely dangerous hold that can inflict serious damage, up to and including broken bones. Just ask Ronda Rousey.
Secondly, just because Rosemary exited the ring on her own doesn't mean that she wasn't injured. You don't need your arm to walk!
Thirdly, muscle strains are not diagnosed using x-rays.
In conclusion, Sexy Star has proven nothing except that she isn't the least bit apologetic and refuses to take responsibility for her actions. AAA was right to strip her of the title, and she should be effectively banned from the industry. There's no room in the business for wrestlers who refuse to protect their colleagues and own up to their mistakes.
What do you think of Sexy Star's claims? Do you agree with AAA's decision to strip her of the title? Share your thoughts below!
Your Thoughts
Sign Up for a daily briefing from your #1 source for wrestling intel