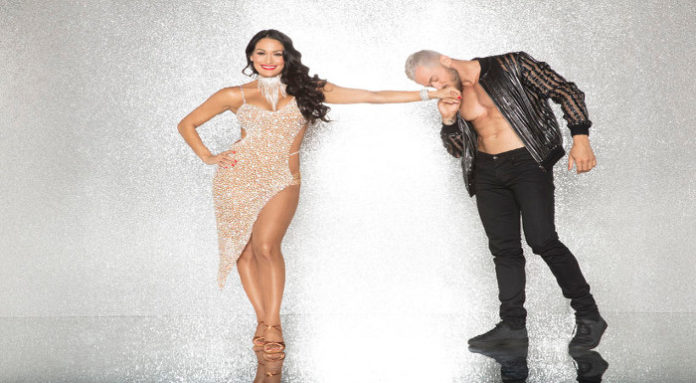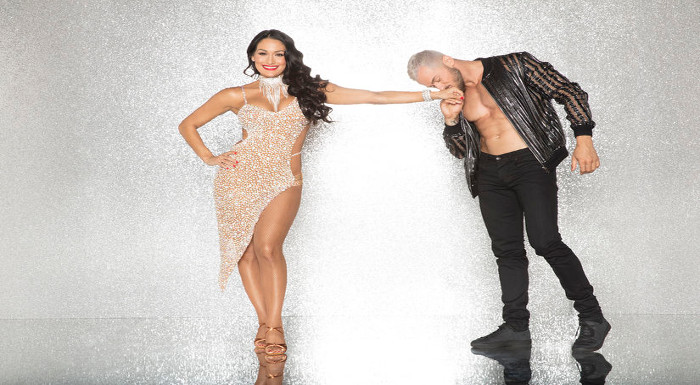 If you follow Nikki Bella as closely as I do, you've probably spotted some of her fun videos on the Bella Twins YouTube channel. While she is training for Dancing with the Stars, she is letting us in on the journey. So, let us find out what Nikki has been up to!
Introducing the Cast for Season 25
Everyone is excited for the new installment of Dancing with the Stars. A couple of days ago, the participants of season 25 were announced. I do have to say, this looks like the most athletic group of participants in years, so Nikki will have her work cut out for her.
The Selfie Spin
Proof that Nikki is enjoying herself came a couple of days ago on the Bella Twins channel. Nikki posted a video of a DWTS spin, which she later did again while taking a selfie. Well, it is certainly a move in Nikki style!
Dancing with Artem
In case you do not know yet, Nikki's dance partner for this season of Dancing with the Stars is Artem. Dance teacher and professional dancer Artem has done season 8-11 on Strictly Come Dancing and season 19-24 on Dancing with the Stars. He has also appeared on So You Think You Can Dance and did some guest appearances during the earlier seasons of So You Think You Can Dance.
Artem Vladimirovich Chigvintsev was born in the Soviet Union but moved to the United States in 2003. Artem is rumored to be single and sharing his time between Los Angeles and London.
When Does It Air?
The first episode of Season 25 Dancing with the Stars is going to be aired live on September 18 at 8|7c. In addition to Nikki Bella, you can admire other stars such as Barbara Corcoran, Debbie Gibson, Derek Fisher, Nick Lachey, Victoria Arlen and many others.
Could Nikki Bella Win Dancing with the Stars?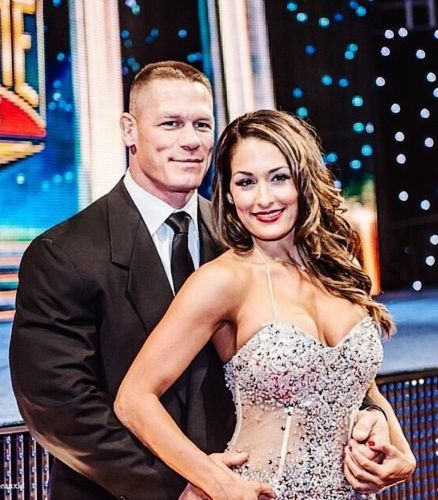 Even though Nikki Bella has some stiff competition this year, including an NBA player, she certainly has a leg up when it comes to performing and athleticism. The only thing that could play against her is a series of injuries she suffered over the years. Remember, Nikki has just recovered from a serious neck injury!
Nikki also has other stuff going on aside from Dancing with the Stars, because the female wrestler is also planning her upcoming nuptials with fellow WWE superstar John Cena. So, one has to wonder if it is too much pressure, even for someone as ambitious and talented as Nikki Bella.
I do have to admit that I am looking forward to seeing Nikki dance. She has everything going for her, so I'm sure that she could dance her way to a win during season 25.
Will you be watching Nikki while she is competing in Dancing with the Stars? Do you believe she has a chance of winning, especially with an experienced dancer such as Artem? Let us know your unsalted opinions in the comment section below! We look forward to reading them and giving you our feedback!
Your Thoughts
Sign Up for a daily briefing from your #1 source for wrestling intel