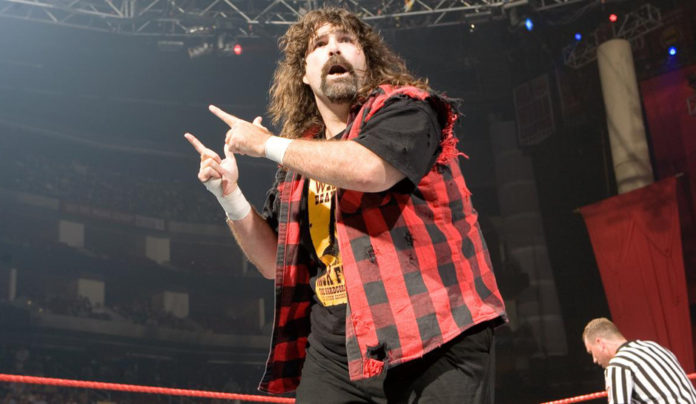 Earlier this year, Mick Foley left WWE to get a few surgeries and get a break from the fast pace of being on TV every week. Since he's been off Raw, Foley has hit the independent circuit and gotten himself into a bit of hot water with wrestling purists over his actions. In April, Foley underwent hip replacement surgery. Never afraid of gore, he took to Facebook to show off the gnarly scar.
Now The Hardcore Legend is going under the knife one more time.
Second big Foley announcement –
I'm getting my right knee replaced in…about 5 minutes! I'll check back in when I kick out of anesthesia👍 pic.twitter.com/WXgmDf61zV

— Mick Foley (@RealMickFoley) September 11, 2017
Mick Foley's Most Dangerous Moves
It shouldn't shock us that Foley is undergoing so many surgeries. Despite being in his early 50s, Foley has the body of someone in his 70s. Not due to a lack of diet and exercise, but due to the dangerous falls and bumps the Hardcore Legend took for our pleasure and entertainment.
Like when he'd dive to the outside to the concert floor.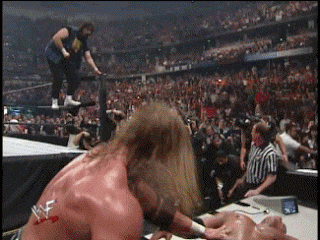 Or bash his back against it.
Foley has taken a lot of punishment. It is a miracle he's still able to walk and use his extremities. It is nice to see that despite all the injuries and surgery, Foley has never lost his positive attitude and infectious sense of humor.
Share your thoughts on Foley in the comments below.
Your Thoughts
Sign Up for a daily briefing from your #1 source for wrestling intel