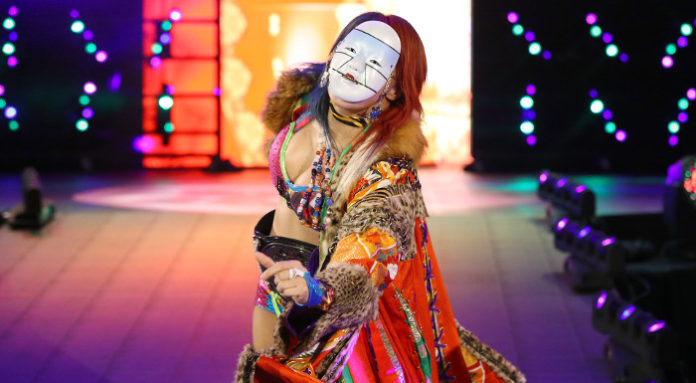 There are some exciting weeks ahead of us, especially when you consider that Asuka's debut has been confirmed during the No Mercy pay-per-view. We can now officially say that the Empress of Tomorrow will make her debut during RAW TLC pay-per-view!
Announcement Made During the Pre-Show of No Mercy
You have until October 22nd to get READY for @WWEAsuka.#WWENoMercy #WWETLC pic.twitter.com/jBCkhzRlNO

— WWE (@WWE) September 24, 2017
The undefeated Asuka deserves a big announcement, so it came in the form of the No Mercy pay-per-view, an honor most wrestlers do not even get. Fortunately for us, it does mean that we can expect the Empress of Tomorrow during TLC on the 22nd of October!
Disappointed Fans – No Surprise Entrance
Annnnd there goes the surprise. pic.twitter.com/Z2vMKJd1oI

— Cameron Huff (@Cameron_611) September 24, 2017
Despite being excited about Asuka's debut on the main roster, I can't help but be a little disappointed too. When a big name comes to the roster, you want it to be a surprise, instead of having it announced beforehand. It would seem like many wrestling fans agree with me there as well.
However, despite the lack of surprise for the upcoming pay-per-view, there are many reasons to be excited about the arrival of the Empress. Asuka will certainly elevate the women's division, although I am somewhat concerned what it will do to the careers of Emma, Alexa Bliss, and Nia Jax.
Should There Be Another Superstar Shakeup?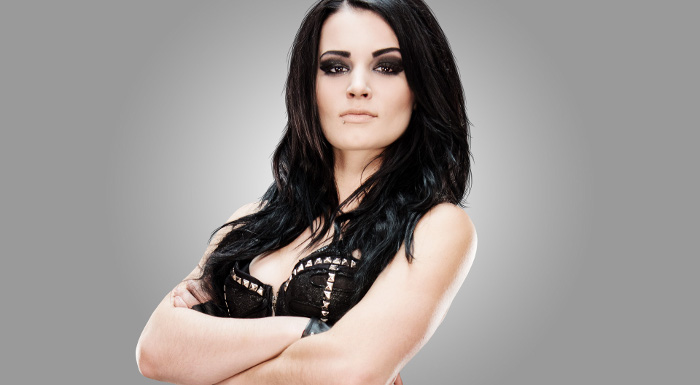 One does get a feeling that the RAW roster suffers from too much star power, so could it be time for another superstar shakeup? Paige is returning soon too, so that might throw a spanner in the works for many women on whichever roster she ends up.
Still Undefeated
Fun fact! Despite losing her title in NXT, Asuka is technically still undefeated. The Empress of Tomorrow did not lose her title, she voluntarily surrendered it after suffering a broken collarbone. Since she was not pinned or defeated for her title, it means she is still undefeated.
When she relinquished her title, we saw a softer side of the lethal wrestler. She seemed to have thoroughly enjoyed her time in the NXT division.
Many of the female wrestlers also seemed visibly upset when Asuka announced her departure to the main roster; this includes Billie Kay and Ember Moon. Asuka also appeared quite emotional, so we are sure she will miss NXT.
Asuka's Potential on the Main Roster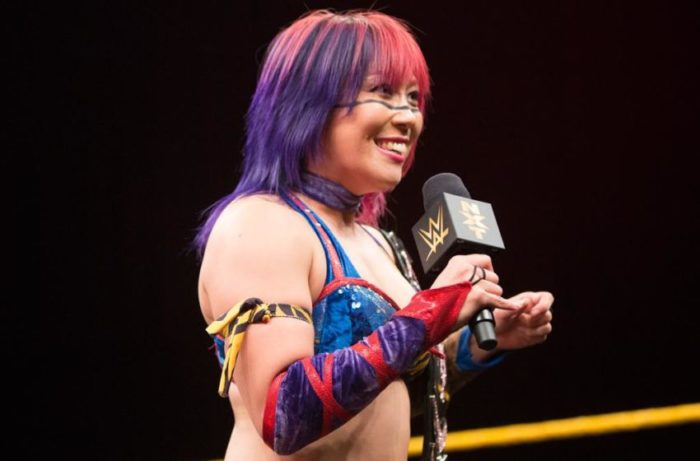 The sky is the limit for Asuka, but I am somewhat frightened for her. Remember when Shinsuke Nakamura came to the main roster and how the WWE messed that up? I hope Asuka does not suffer a similar fate. However, if the WWE handles this right, they have a potential gold mine with Asuka and their women's division.
So now, we count the days to TLC and the Empress of Tomorrow's debut. Of course, one has to wonder, how will the Empress debut? Will she play an active role in the pay-per-view, or will she just make an appearance? Time will tell!
Are you excited about Asuka making her debut at TLC? Who would you like to see Asuka face from the RAW women's roster? Let us know your unsalted opinions in the comment section below
Your Thoughts
Sign Up for a daily briefing from your #1 source for wrestling intel